National Poet of Wales, Ifor ap Glyn, launches latest poetry collection
Published Mon 8 Mar 2021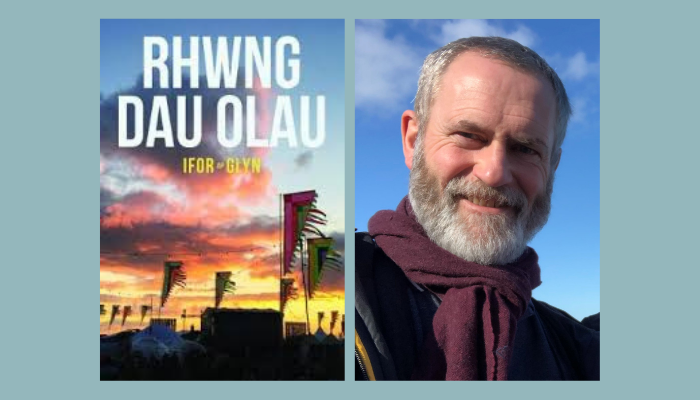 Last week, to coincide with World Book Day, National Poet of Wales Ifor ap Glyn launched his latest poetry collection. Rhwng Dau Olau (Gwasg Carreg Gwalch) includes many of Ifor's commisioned poems during his tenure as National Poet of Wales, as well as poems from Talwrn y Beirdd and personal poems.
It's a diverse collection: here we have international poems, reflecting on Ifor's visits to China, Germany, Ireland and beyond as a cultural ambassador. Then we have much more personal poems, and many discussing Wales and its people, sometimes celebrating, sometimes remembering and sometimes challenging.
Amongst the poems are photographs, some from the poet himself on his foreign travels, others depicting an image from a video poem that was produced alongside the poem. There is a list of websites at the back of the book to direct the reader towards various poetry films.
"Here we have a collection to treasure" said Lleucu Siencyn, Chief Executive of Literature Wales. "This collection is a celebration of all the excellent and dedicated work that Ifor has undertaken as National Poet of Wales. There are diverse subjects and ideas between the covers that range from the international to the humbling, and from the challenging to the magical, which showcases Ifor's talent and appeal as National Poet."
You can listen to Ifor reading some of his poems on Gwasg Carreg Gwalch's AM channel. Further information about Rhwng Dau Olau can be found here, and is available to purchase at all good bookshops.
You can also view and watch a range of commissioned poems by our National Poet, here.