Firefly Press publishes Manon Steffan Ros' The Blue Book of Nebo
Published Thu 6 Jan 2022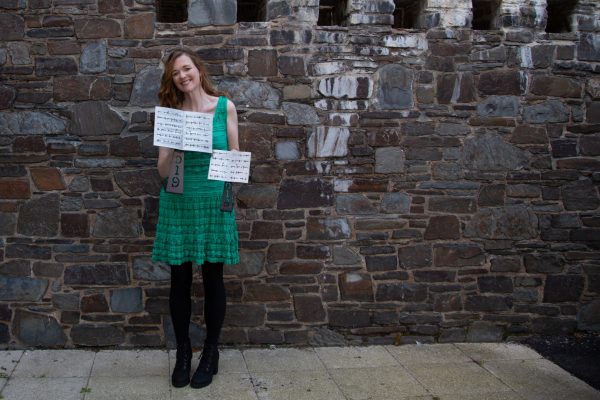 Today, 6 January 2022, Firefly Press has published an English-language adaptation of Manon Steffan Ros' multi-award-winning Welsh language novel, Llyfr Glas Nebo.
Literature Wales is delighted to see the 2019 Welsh-language Wales Book of the Year, Llyfr Glas Nebo, published in English by Firefly Press. Manon Steffan Ros is a full-time writer and playwright. She's written over 20 books and has won the Tir na n-Og Award four times (Trwy'r Tonnau in 2010; Prism in 2012, Pluen in 2017 and Fi a Joe Allen in 2018). Originally from Rhiwlas, Dyffryn Ogwen, she now lives in Tywyn. Manon has tutored on many courses at Tŷ Newydd Writing Centre, and has mentored  some Welsh-language writers who were awarded a place on our Bursary and Mentoring Schemes and the Representing Wales writer development programme
Penny Thomas, Publisher at children's and YA publisher Firefly Press acquired UK English rights in multi-award-winning Welsh language novel The Blue Book of Nebo by Manon Steffan Ros, from Christopher Combemale at Sterling Lord Literistic, Inc.
Dylan was six when The End came, back in 2018; when the electricity went off for good, and the 'normal' 21st-century world he knew disappeared. Now he's 14 and he and his mam have survived in their isolated hilltop house above the village of Nebo in north-west Wales, learning new skills, and returning to old ways of living. Despite their close understanding, the relationship between mother and son changes subtly as Dylan must take on adult responsibilities. And they each have their own secrets, which emerge as, in turn, they jot down their thoughts and memories in a found notebook – the Blue Book of Nebo.
Penny Thomas said:
'This is a subtle and beautifully told story of survival and adolescence against an eerie and unsettling backdrop, that will speak to YA and adult readers alike. We are very proud to be publishing this book, which has been adapted into English by the author.'
Manon Steffan Ros said:
'It's an honour to be able to work with a publishing house that I have admired since its beginnings. I'm excited about sharing The Blue Book of Nebo with a new audience, and am delighted that it has found a new home with Firefly.'
The Blue Book of Nebo has so far sold in eight territories, including France, Spain, Poland, Egypt and the US.
The Blue Book of Nebo book is available to buy in Wales in local bookshops, as well as through the Firefly Press Website.