Literature Wales' Welsh Lands and Lore innovation project selected for 2020 Clwstwr funding
Published Fri 11 Sep 2020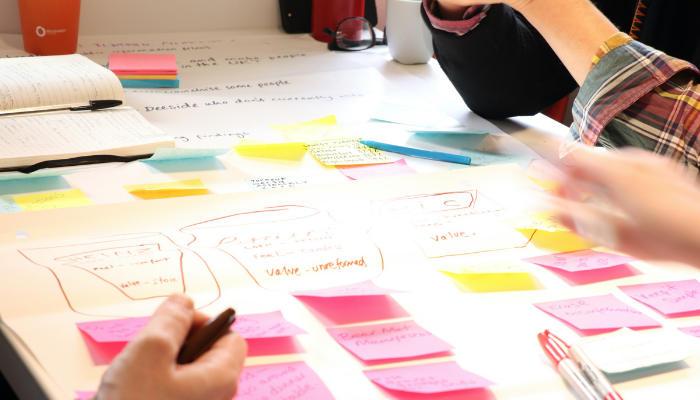 Literature Wales Welsh Lands and Lore project has been selected as one of the 33 new innovations funded in 2020 Clwstwr cohort.
Literature Wales is delighted to have been selected for the 2020 Clwstwr cohort of creatives. The funded projects will address a diverse set of challenges – testing vertical video techniques, examining forms of virtual production and improving energy use in the screen industries. There is also work being done to make news more accessible to wider audiences – including children, neurodivergent people and those who speak minority languages. Winning projects also crossover with sectors including healthcare, transport and tourism. 
Literature Wales' Clwster funded project, Welsh Lands and Lore, will research and analyse the commercial viability of new video game content based on Welsh myths & legends. Focusing on the interests of gamers who play fantasy and mythology-based video games, we will explore demand for new assets – artworks, animations, retellings – developed by Welsh writers, artists, and game developers. Consumer insight will be analysed to demonstrate the market potential of existing Land of Legends content for video game adaptation. Literature Wales will also consider how  we reach and better understand new audiences through video games, providing wellbeing benefits to clients who otherwise would not engage with them or Wales' literatures. 
Professor Justin Lewis, Director of Clwstwr, said:
"It's exciting to have the chance to help make such a diversity of ideas come alive and to invest in such a range of talent. We have companies from film and TV, gaming, immersive technology, journalism, theatre, festivals, green energy, healthcare, music, visual art and many other creative sectors coming together with the shared ambition of making Wales a leader in media innovation.

As the creative industries work to recover from the impact of COVID-19, such innovation is going to be vital to ensure

a positive future for the creative industries in Wales

."
Lord Dafydd Elis-Thomas, Deputy Minister for Culture, said:
"Our significant investment in Clwstwr is such an important vote of confidence in the creative industries in Wales, which is quickly becoming a hub of UK creativity. I hope this new cohort of projects can become a focal point of creative innovation in the city and in turn lead to new commercial successes.

Now and in the future the creative industries will be a vitally important socio-economic driver as we look to push Wales above and beyond the green shoots of prosperity we saw prior to the pandemic."
Clwstwr is funded through the Creative Industries Clusters Programme and is part of the UK Government's Industrial Strategy and by Welsh Government through Creative Wales.
To discover more information about the 33 projects, visit the Clwstwr website
here.