Cefn Llwyfan: Eisteddfod yr Urdd's digital arts programme
Published Thu 10 Sep 2020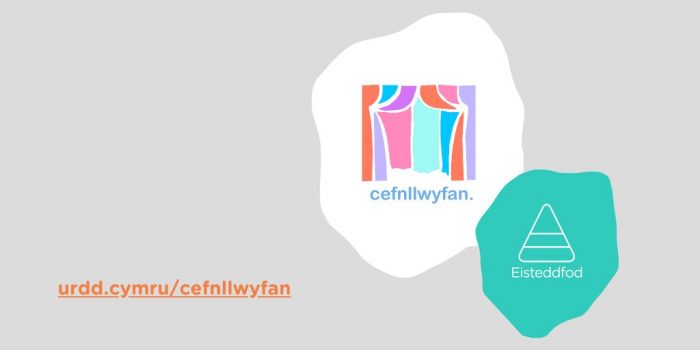 Urdd Gobaith Cymru have launched a new programme of digital events for young people aged 14-25, which will be held between September and December.
Cefn Llwyfan is Eisteddfod yr Urdd's exciting programme of discussions, workshops and events that are all about the arts, created for young people aged 14-25 to give you a chance to ask questions and get advice from artists who are at the top of their game! There are discussions about performing, creating and about how to make the arts in Wales more representative of society. All the events are free for
Urdd members
. Literature Wales is glad to be a partner on this exciting programme, and are looking forward to supporting the literary events, 'Self-publishing your writing' and 'Welsh Publishers: How to Publish Your Work'.
Below is an outline of the full programme, and the full details can be found
here
on the Urdd's website.
September
22/09/2020 Self publishing your writing
23/09/2020 Disability in the Arts
24/09/2020 Musicals: How to Reach the West End
October
07/10/2020 Privilege Cafe and the Urdd
16/10/2020 Entry to Classical Singing
21/10/2020 Pitching your ideas to S4C and Hansh
November
11/11/2020 The LGBT+ Arts
18/11/2020 How to Begin your Dance Career in Wales
25/11/2020 Welsh Publishers: How to Publish Your Book
December
02/12/2020 Working Class Areas and the Arts
08/12/2020 Learning Welsh: How Do I Get Involved in the Arts?
10/12/2020 Preparing for Your Performance College Audition