Casi Wyn is the new Bardd Plant Cymru for 2021-2023
Published Thu 7 Oct 2021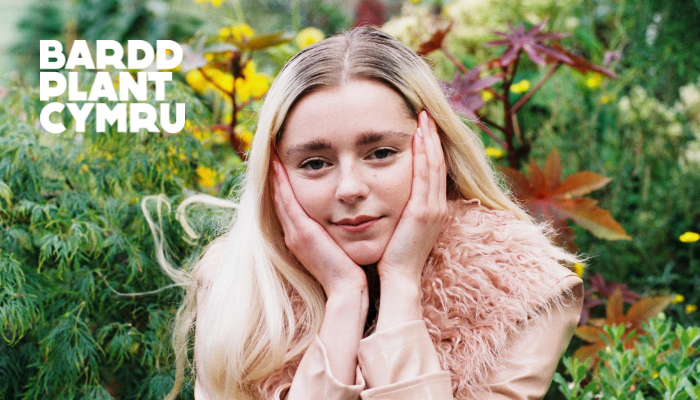 Two years of poetry, music and creativity are in store for children across Wales as singer, songwriter and writer from the Bangor area, Casi Wyn, is appointed Bardd Plant Cymru for 2021-2023.
Casi Wyn is a familiar face in Wales and beyond as a singer and songwriter. Many of her songs are regularly played on radio stations across the UK. Casi is also one of the founders of Codi Pais, a magazine and independent publisher which platforms new and diverse voices. In 2021 she published two musical books for children, Tonnau Cariad and Dawns y Ceirw. Her short animation, Dawns y Ceirw was broadcast on S4C on Christmas Eve 2020.
Casi says:  "There is no force that can rival that of literature and music, this is what unites us as humans. The role of Bardd Plant Cymru is incredibly vast, and I'm looking forward to meeting the children of Wales across the land, and hearing their unique, diverse voices.

The world is changing at a rate that we've never seen before – our goal is to be open to new ideas and ways to process our experiences. The children can guide me in this. I can't wait to get started!"
Casi Wyn was appointed to the role following a successful open call in May 2021. The Children's Poet Laureate project is managed by Literature Wales with the support of the Welsh Government, S4C, the Welsh Books Council and Urdd Gobaith Cymru.
The news was announced on 7 October 2021, which is National Poetry Day – an annual celebration of poetry and all things poetic. It has also been announced that writer and actor, Connor Allen has been appointed to Children's Laureate Wales 2021-2023. The two projects run in parallel, with the poets contributing to nurturing a generation of more creative, diverse and healthy writers and readers. They work mainly with children aged 5-13 years.
Further information can be found on the Bardd Plant Cymru project page.