CALL OUT: Fully Funded Space on a Residential Course
Published Wed 3 Aug 2022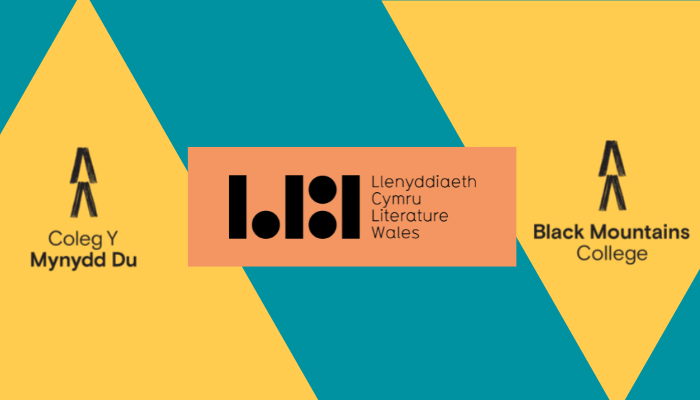 Literature Wales is proud to be partnering with Black Mountains College to offer a fully funded space for a Wales-based writer on the college's Writing, Climate and the Living World 3-day residential course which will explore how writing can confront and reflect on the climate crisis.
Literature Wales recognises the climate emergency and its devastating impact on our world and the lives of people, with the poorest hardest hit. We want to act where we can, to mitigate against further escalation of the crisis and raise awareness through our work. That is why we have placed the Climate Emergency as one of our main priorities. We will use creativity to educate, to explore and to challenge – aiming to increase knowledge of the climate emergency and inspire lasting change.
Black Mountains College was founded as a response to the climate and ecological emergency, and they run vocational courses and a higher education programme on relevant themes.
The details

Where: The Black Mountains College campus is at the Troed-yr-Harn farm above Talgarth, Brecon. Please note that it's a car-free campus (except if you have accessibility requirements) and visitors will be expected to walk from Talgarth; a 1.2-mile uphill walk through beautiful ancient woodland.
Dates: 4.00 pm Thursday 22 September – 9.00 am Monday 26 September
Tutors: Tom Bullough and Jay Griffiths
Guest Reader: Pascale Petit
Accommodation and catering: vegetarian meals are provided and cooked together as part of the course. You will stay in a bell tent on a field with a stunning view over the hills. We ask you to bring a sleeping bag.
I am in a wheelchair, or I have limited mobility, can I attend?
The Troed-yr-Harn Campus is still in development, and the accommodation is currently a bell tent – and therefore not wheelchair accessible. The campus currently doesn't have an accessible bathroom. There is uneven ground surrounding the campus. Please contact the college if you'd like further information about the site to determine whether it's a safe and suitable site for you to navigate.
The Tŷ Newydd Writing Centre is an accessible site. If you are interested in attending a course on Poetry and the Climate Emergency at Tŷ Newydd, or any other courses, please visit our website. Financial assistance is available.
More information and FAQs about Black Mountains College: Please visit the Black Mountains College website
To apply for this fully funded space, please fill out the form below by 5.00 pm on Wednesday 24 August. Or you can send a video application answering the questions in the form (maximum 10 minutes) to info@blackmountainscollege.uk
The successful candidate will be notified by Friday 26 August. For further information about the course, including an informal chat about what to expect, please contact info@blackmountainscollege.uk