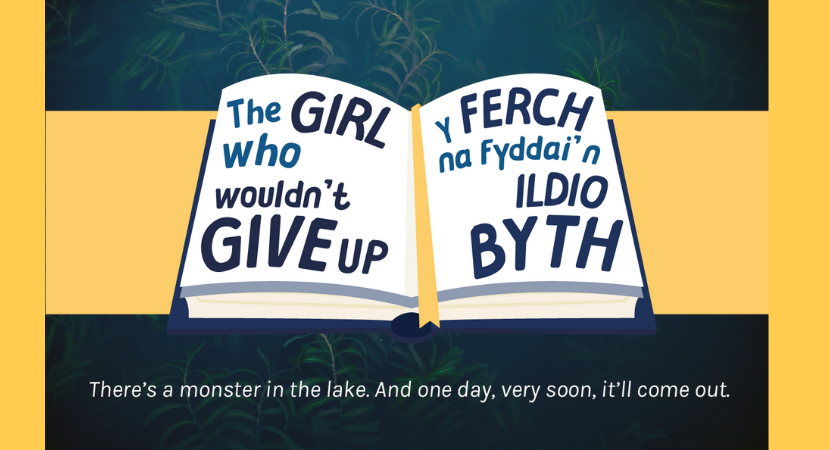 Category / Workshop
The Girl Who Wouldn't Give Up: Creative Writing Workshop
Give creative writing a whirl in a supportive and fun setting, where you'll learn how to tell an engaging story.
In a small group and with expert guidance, you'll start your own writing project in response to The Girl Who Wouldn't Give Up. This project is based on a traditional Welsh tale of hope, resilience and the power of young people and communities to create incredible change. Find out more about the project at monsterinthelake.co.uk and download free toolkits and a story pack!
This is a FREE workshop but BOOKING IS ESSENTIAL: Please book your place at https://green-city-events.eventcube.io/events/24242/free-creative-writing-workshop
There will be two 90 min workshops during the day; 10.30am -12pm and 2-3.30pm. When you book your ticket please choose the time that suits you. These workshops will take place in the reading room in the main building of Insole Court.
During the hour and half workshop, your tutor Bethan will take you step-by-step through the storytelling process, giving you practical writing techniques to unlock your creativity, find your unique voice, and craft a compelling narrative.
The workshop will be led by journalist and filmmaker, Bethan John, who is passionate about how storytelling can inspire environmental and social action.
By the end of the workshop, you'll have started your own writing project that weaves your new and imaginative story-line into the traditional Welsh folk tale of The Girl Who Wouldn't Give Up. You can then take your writing project home with you to continue working on your craft, before submitting it to our city-wide competition!
This free workshop is suitable for adults and young people aged 10 and above.