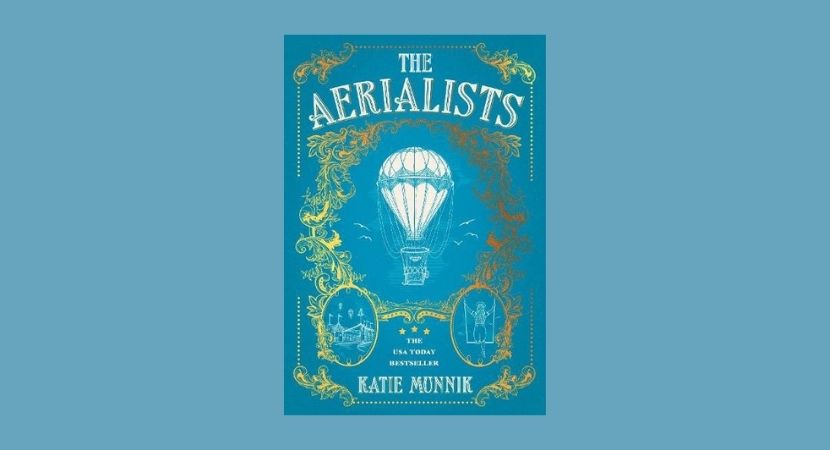 Category / Book Launch
The Aerialists LAUNCH EVENT
We are very happy to announce we will be holding the launch event of Cardiff author Katie Munnik's latest book The Aerialists, which traces the moving story of Louisa Maud Evans, Cardiff's Victorian balloon girl.
Join us for a reading and conversation, followed by Q&A.
Thursday 14 April
7.30pm | All Saints Lesser Hall, Penarth
Tickets: £5.00 including a drink or £15.00 including a SIGNED hardback copy of The Aerialists (RRP: £14.99) and a drink.
Paris, 1891 Laura is living on the streets, far from the American Prairies where she was born. When rescued by the entrancing aerialists, Ena and Auguste Gaudron, she soon finds herself ensconced in the family hot air balloon business, and offered the chance to learn how to fly.
Cardiff, 1896 The Gaudrons accept an invitation to be part of the Cardiff Fine Art, Industrial and Maritime Exhibition, presenting a daring show of balloon ascents and parachute descents.
Then late one night, a young girl, Grace, knocks on the Gaudrons' door. She is desperate to fly, whatever the cost.
As Grace's dreams begin to take wing, can Laura be the one to keep her grounded? Or will both girls risk it all for one dazzling moment of flight?
Katie Munnik is a Canadian writer and storytelller living in Cardiff, UK. In 2017, she won the Borough Press Open Submission, and her debut novel The Heart Beats in Secret was a USA Today Bestseller.