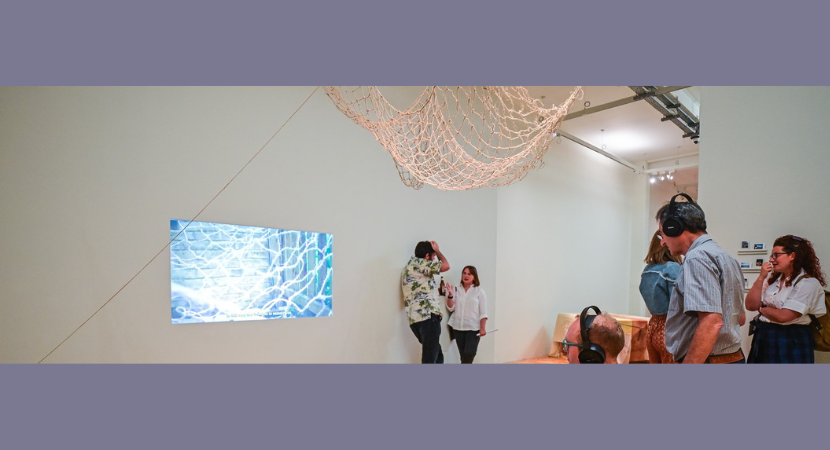 Category / Storytelling, Workshop
Saints and Haints: Weaving and Storytelling Workshop
A weaving and storytelling workshop with artist Kandace Siobhan Walker. Come and learn the basic techniques to make a small fishing net, as we listen to the sharing of Geechee folk stories. This workshop is free and tickets can be booked via the Chapter website.
Kandace Siobhan Walker is a Canadian-born Jamaican Gullah-Geechee writer and filmmaker. She is an editor at bath magg. She was a recipient of an Eric Gregory Award and was the winner of The White Review Poet's Prize in 2021. Her debut poetry pamphlet, Kaleido, will be published by Bad Betty Press in 2022. She grew up in Wales and lives in London. She is represented by Abi Fellows at The Good Literary Agency.
This event is part of the Call the Waves public programme. Call the Waves is a group exhibition and public programme which emerges from interconnected intimacies with different bodies of water, bringing together new works from artists, musicians, and historians Alia Mossalam, Bint Mbareh, Fern Thomas, Kandace Siobhan Walker, Maya Al Khaldi, and Noureddine Ezarraf. The project is co-curated by QANAT and SWAY, held collaboratively by Francesca Masoero, Louise Hobson, and Shayma Nader.
Image: Kirsten McTernan