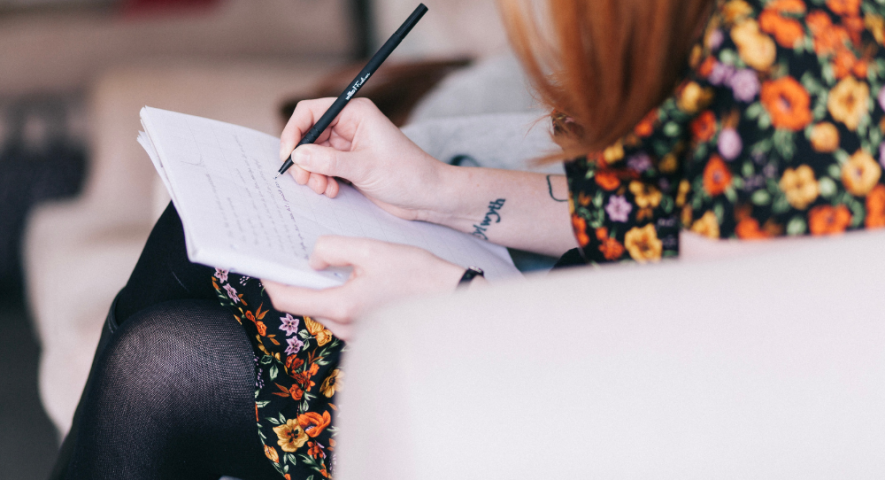 Category / Course
Non-fiction writing weekend in the Black Mountains
Travel and life-writing weekend course with authors Lois Pryce and Antonia Bolingbroke-Kent.
Is there a story from your life that you've always wanted to write but you're not sure how to begin? Or maybe you've started – and got stuck? It could be a grand adventure, your family history, or an account of how you overcame a great challenge. Maybe you want to use your life's experiences to make sense of events, or to help others. Real life stories have enormous power to engage and inspire readers but putting them down on paper can be daunting. Where do you even begin?
There are many ways to tell a real-life story – from the traditional to the experimental. And there are questions to consider before you start: 'Whose story is it? Do you want to educate, entertain, or both? How much of yourself are you comfortable sharing? Whether you're coming with a head full of ideas, a few rough chapters or a finely-honed synopsis, your tutors, Lois Pryce and Antonia Bolingbroke-Kent, will guide you through the process. You will learn how to organise your ideas and create a structure, how to incorporate (and not drown in) your research, the use of dialogue and characterisation in bringing your story to life, and how to make those crucial decisions about what to include, and more importantly, what to leave out…
The course will be friendly, informal and above all, an opportunity to take part in one of our favourite pastimes – talking about writing and words with other like-minded souls. The number of participants are limited in order to form a small, intimate group, and as part of the shared experience, we will discuss the books we love and examine what makes them work. During the weekend you'll get a chance to explore and experiment with these techniques in a number of writing exercises and you'll be provided with printed hand-outs and reading lists. By Sunday afternoon, you will be inspired, equipped and itching to get started.
This weekend course will be held in the heart of Wales' beautiful Black Mountains, part of the Brecon Beacons National Park. We'll be based at Antonia's house, but in-between workshops we'll be enjoying walks in the mountains, cooling dips in rivers and campfire chats under starlit skies.