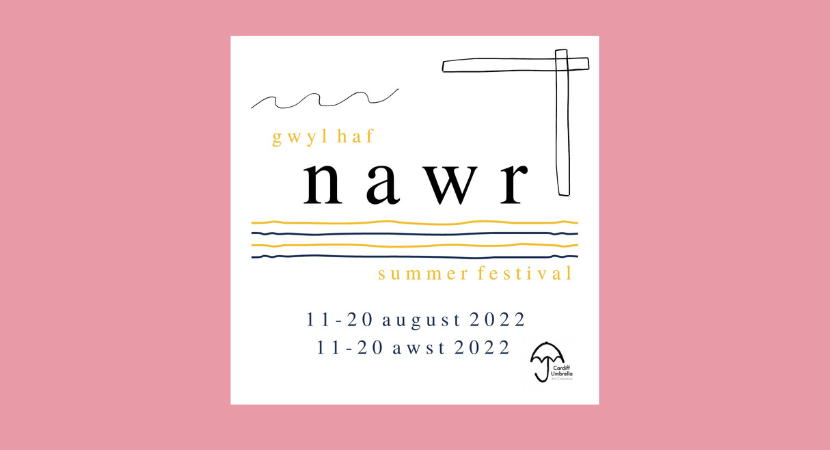 Category / Festival
Nawr Summer Festival
From the 11th-20th August, nawr will be hosting its first ever in-person Summer Festival at the Cardiff Umbrella. Starting on the 12th August, we will be hosting a launch party for a week of exhibitions, talks, writing workshops and reading groups.
The Summer Fesitval exhibition will be a showcase of work that nawr has published over the past two years and will be open to the public from Monday-Saturday for the duration of the exhibition. From 15-19 August there will be an event each day: the full line up can be found on our Instagram, Twitter (@nawrmag) or Eventbrite page: https://www.eventbrite.co.uk/o/nawr-magazine-32957240001.
Each event asks for a small donation to fund our volunteer-run festival but will be open to all regardless of financial situation.