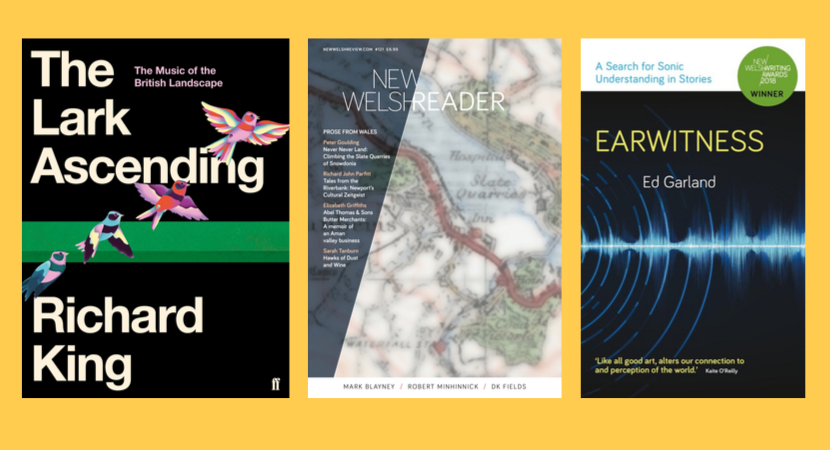 Category / Book Launch, Event
Music, Sound, Listening & Sense of Place
Meet Newport authors Richard King (Sunday Times Music Book of the Year winner) and Richard John Parfitt, plus Ed Garland at the launch of his debut book, Earwitness: A Search for Sonic Understanding in Stories.
The event is chaired by Gwen Davies, editor of New Welsh Review.
Richard King's The Lark Ascending: The Music of the British Landscape was published by Faber earlier this year.
Richard John Parfitt's manuscript, Tales from the Riverbank, on Newport's cultural zeitgeist centred around the Legendary TJ's rock club, was runner-up in New Welsh Writing Awards 2019: Rheidol Prize for Writing on a Welsh Theme or Setting.
Tinnitus sufferer and drum'n'base fan Ed Garland won the New Welsh Writing Awards: Aberystwyth University Prize for an Essay Collection last year. His resulting book, Earwitness, is an innovative combination of memoir, bibliotherapy and sound studies.
Entrance is free and there is no need to book in advance. There will be a book stall at the event.
For more information, visit: https://www.facebook.com/events/761450574291568/