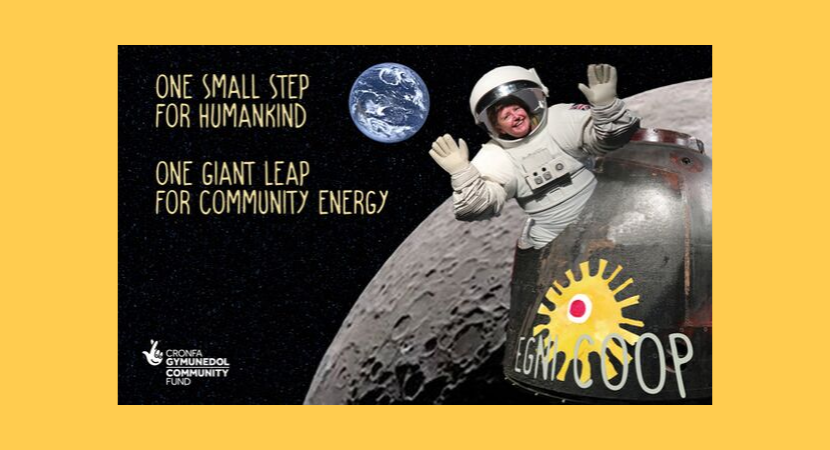 Message to the Universe
To celebrate 50 years since the Moon landing, Egni Co-op, a renewable energy co-operative in south Wales is going all out to raise awareness of Climate Chaos – and their new all-Wales solar share offer.
In a fun and thought-provoking project, artist-poet Emily Hinshelwood is building a sustainable space capsule, land it on the 'moon', and live-stream footage from NASA's space station for one moon-day (28 earth days) – in Pontardawe Arts Centre's gallery, Oriel Lliw.
Emily is inviting people help build the capsule, attend the lift off and having arrived on the moon she will host creative workshops. These workshops will encourage people to think about Planet Earth as a whole and consider that in the vastness of the universe this home of ours, as far as we know, is the only place where life exists.  With the work produced, Emily will curate an exhibition called Message to the Universe.
Come along & take part in building the capsule and in Emily's creative workshops and find out what happens when you look at home from 230,000 miles away.
Building the Capsule: 22nd September – 4th October. Drop in to help build the capsule and moonscape.
Lift off!: 4th October 8pm
Drop in Workshops: 7th  – 18th October. There will be schools workshops going on during the day so drop in after 3pm and create your Message to the Universe.
Exhibition: – 18th October 6pm