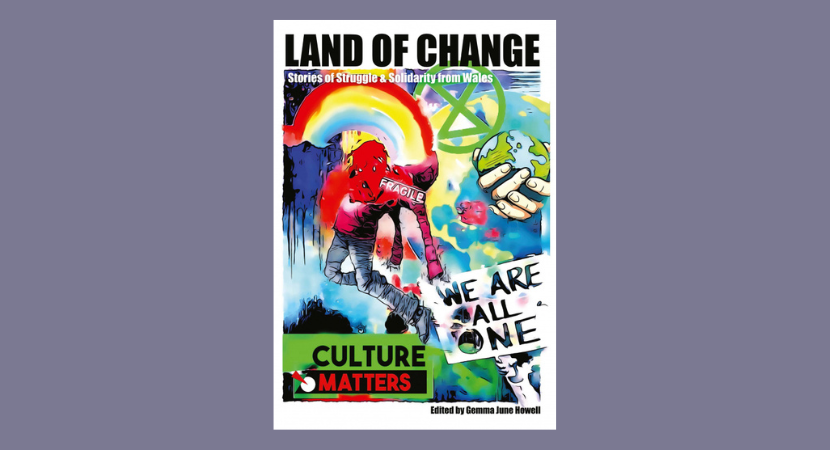 Land of Change Book Launch
Elysium Gallery and Culture Matters invites you to a night of live music, spoken word and more for the launch of widely reviewed anthology Land of Change: Stories of Struggle & Solidarity from Wales, to accompany the Land of Change exhibition on show in the elysium gallery bar.
As a record of resistance, Land of Change unearths and celebrates the rich and diverse lived experiences of working-class, under-represented and marginalised people from Wales.
The line-up includes anthology contributors: Queen Niche, Sierra Moulinie, Rhoda Thomas, Tony Webb, Sierra Moulinié, Tim Evans, Krystal Lowe, Des Mannay, Summar Jade, Rebecca Lowe, Gareth Twammers, Tony Webb, Gwenno Dafydd, The Catalan aka Xavier Panadès i Blas, Raven H. Rose and Samantha Mansi.
The launch will also host two of Wales' most notorious women in DnB, hip-hop and grime, Eris Kaoss and Missy G, as well as eclectic musician Peter Copper and spoken word artist, Trudi Peterson.
There will be also be video performances as well as an interactive audience participation element, curated by poet and anthology contributor, Rhys Trimble.