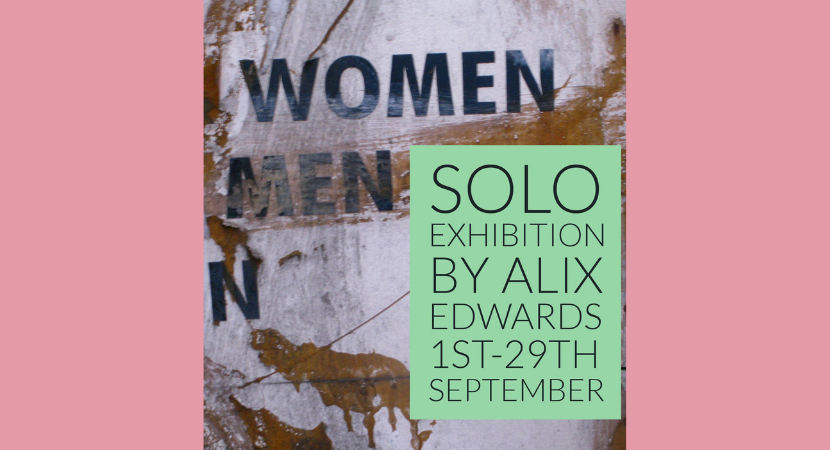 Foibe: FREE Ekphrastic writing workshop with artist Alix Edwards – the truth behind the narrative
A chance to see the exhibition WoMen and Men, meet the artist Alix Edwards, and find out more about what it was like to grow up in Fascist Italy during World War II.
Create your own poem or story about the work and share your stories over a cuppa! in a welcoming and supportive environment.
You will also have the chance to read your work at the exhibition closing event on Sunday 29th September
This event starts at 12pm and will last until around 2pm
The gallery is open until 3pm
Please bring a paper and pen
Voluntary donation to Cwtsh
ALL WELCOME 🙂
WoMen and Men….
This solo exhibition by Cardiff-based multi-platform artist Alix Edwards explores different aspects of womanhood in the 20th and 21st Centuries and includes works about growing up in Fascist Italy, the Magdalene laundries and the aftermath of domestic violence.
Exhibition times: (1st-29th September)
Sunday Sept 1st 2pm-4pm LAUNCH EVENT with Mab Jones
Thursdays and Saturdays 12pm-3pm
Sundays 1pm-4pm
ALIX EDWARDS is a multi-platform artist. Her work explores themes of marginalisation, domestic violence, motherhood and resilience, and gives a voice primarily to women and children whom society has failed or ignored. She uses photography, painting, installation, text and spoken word to restore life, energy and emotion to statistics, create new narratives and tell stories about women that would otherwise remain untold.
Her work has been exhibited in England and Wales including 198 Gallery, Sutton House, g39, Cardiff Made, Truman Brewery, Angus Hughes, The Gas Club, Oxford House, The Laundry, The Gate, The Russian Club, The Overlay Project and published in Lucent Dreaming, The Loss Project, Blink-Ink, the write time. Her writing has been published in various anthologies including the write time, Roath Writer's anthology, Diaspora, Beyond Words, write spark, Penny Thoughts and alchemy magazine. A member of Cardiff Writer's Circle she was runner up for the short story prize 2017 and poetry prize 2019, flash fiction winner 2017 and 2018, and short story winner 2018.
Alix won a scholarship to Oxford University to study English Literature, has an MA in Creative Writing from Goldsmiths, University of London and graduated in MA photography from Central Saint Martin's in 2016. Recent work includes giant canvas Fallen which questions the etymology of the this word in relation to women, War Bride, exhibited here: a very personal series of found photographs and text about being a young woman growing up in Fascist Italy created for 36 Exposures, Bath Fringe Festival and Clean Sheets and a poetry collection about being a 'fallen woman.' She founded and hosts Company of Words Open Mic and Guest events in Cardiff, Wales where she lives with her two daughters and runs community art projects for women including for SHOUT! in Cardiff Women's Centre.
To find out more:
www.alixedwardsartography.com
Instagram: artography_alixedwards
FB @alixedwardsartography
FB @companyofwords
twitter: artographyalix