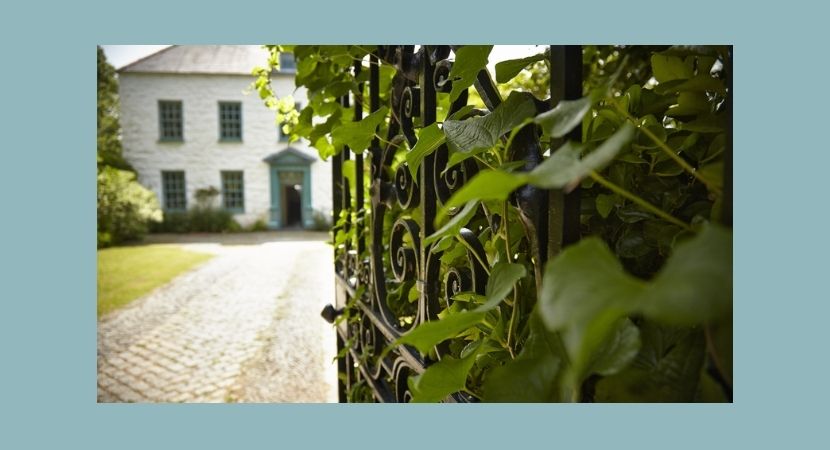 Category / Workshop
Retreat: Writing and Yoga
Tutors / Mona Arshi & Laura Karadog
Do you have a writing deadline, or are you simply looking to escape from a busy life for a short while? Our fully catered retreats will provide you with the time and space to write, read and relax. Set in a peaceful location in the stunning surroundings of rural north Wales, you can take inspiration from the spectacular sea views over Cardigan Bay, share ideas over dinner or simply sit back and relax in Tŷ Newydd's cosy library. On our retreats, everyone will have a room of their own, and you will be able to select from a range of accommodation options.
On this retreat, Laura Karadog, a professional yoga teacher, will be at the centre throughout the week running early morning yoga sessions (7.00 am – 8.30 am) to wake the body and mind. The yoga will be suitable for all and tailored to suit every individual's needs. In the afternoons (2.00 pm – 3.30 pm), poet Mona Arshi will run a creative writing workshop to spark new ideas and refresh your work in progress.
Every participant will also be invited to book an individual session with both tutors: to look in more detail at your personal relationship with yoga with Laura; and to discuss your writing projects and career development as a writer with Mona.
On Tuesday evening, both will co-run a session, Yin and Poetry, that will weave together poems and yin yoga postures. On Thursday evening, you will be invited to share your creative work – and enjoy a social event with the group in the library.
Taking part in workshops and sessions are optional; please bring your own yoga mat or enquire beforehand about availability of spare yoga mats.
More information about the optional sessions
The practice of yoga works to strip away our layers of conditioning, revealing the essence (or hanfod in Welsh) that lies within each of us. It is from this same essence that creativity stems. Welsh poets speak of awen, the flow of inspiration that they draw upon and transform into their own unique expressions. This retreat weaves together yoga and poetry to enable you to connect to source and the deep well of creative inspiration that is within and all around.
Yoga Workshops: 
The morning yoga sessions will focus on creating a feeling of space and clarity on a physical, mental, and energetic level in preparation for creative work. Classes will be a combination of asana (yoga movement and postures), pranayama (working with breath and the flow of energy), meditation and relaxation.
Poetry Workshops:
Join us for poetry sessions where we will take time to explore and reach for the poetic. We will look at the capability of poems that both feed and deepen us and how they can be a home for reverie and feeling. As well as looking closely at poems, we will have opportunities to generate poems in the workshops.