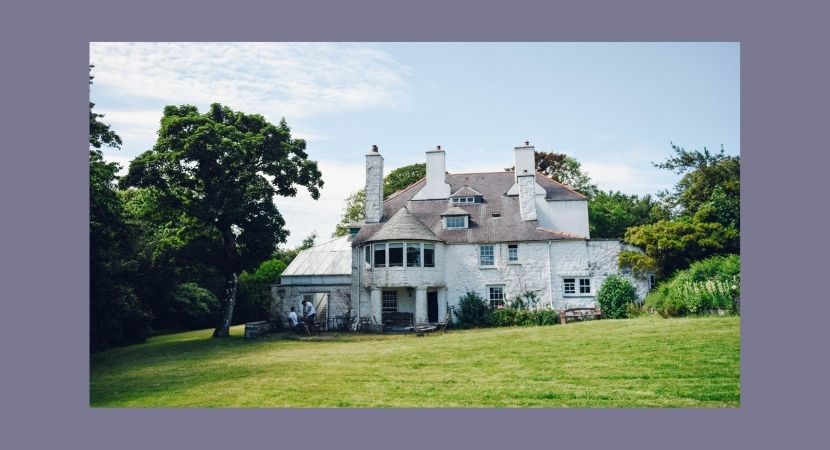 Category / Workshop
Writers' Retreat: Poetry and the Planet
Tutors / Zoë Brigley & Kristian Evans
Do you have a writing deadline, or are you simply looking to escape from a busy life for a short while? Our writers' retreats are designed to provide you with the time and space to write, read and relax. Set in a peaceful location in the stunning surroundings of rural north Wales, you can take inspiration from the spectacular sea views over Cardigan Bay, share ideas over dinner or simply sit back and relax in Tŷ Newydd's cosy library.
The centre is set in its own beautiful grounds and within walking distance to the beach and a riverbank path in the woods – you'll find yourself surrounded by nature and wildlife. You can also walk down to the village inn to experience a warm welcome. Everyone will have a room of their own, and your home-cooked meals will be prepared for you by our experienced resident chef. Literature Wales staff members will also be on hand throughout your stay to offer advice on our opportunities for writers.
During this retreat, poets and editors of the anthology 100 Poems to Save the Earth (Seren, 2021), Zoë Brigley and Kristian Evans, will be present for the whole retreat to offer one-to-one tutorials with each writer to help you develop your poetry, and to run two short workshops on developing your craft, and on the publishing process. The writers-in-residence will also host an evening of readings and discussions on the anthology and will look at how – in this time of climate emergency – poetry can help save the planet.