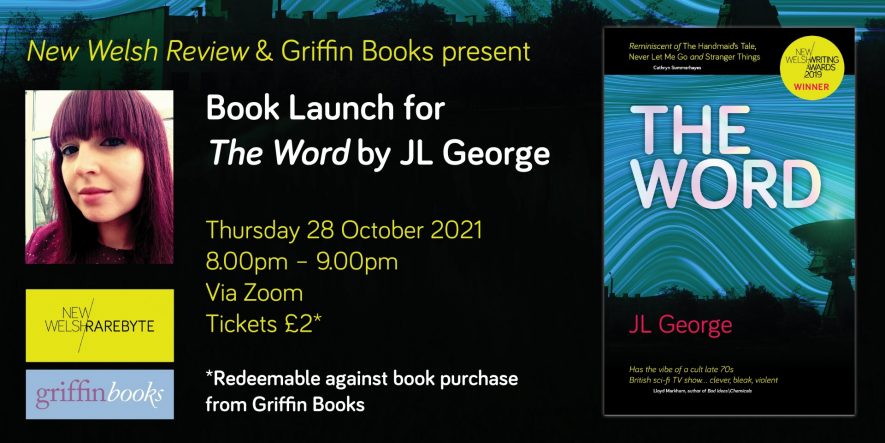 Category / Book Launch
Book Launch: The Word by JL George
New Welsh Review and Griffin Books are pleased to present the book launch for The Word by JL George.
Join New Welsh Review editor Gwen Davies at the online launch of The Word, a debut novel by Cardiff-based up-coming writer JL George. The author will be reading a short piece from her work, and will be speaking to Gwen Davies about dystopian fiction, queer literature and the novel's themes of language and communication, coercive control, propaganda and disinformation.
JL George was born and lives in Cardiff. She writes weird and speculative fiction. Her work has appeared in anthologies including Resist Fascism, The Black Room Manuscripts and Into the Woods, and she was a 2019 Literature Wales bursary recipient as well as winner of the New Welsh Writing Awards 2019: Aberystwyth University Prize for a Dystopian Novella.
Tickets cost £2 and are redeemable against purchases of signed copies via Griffin Books.