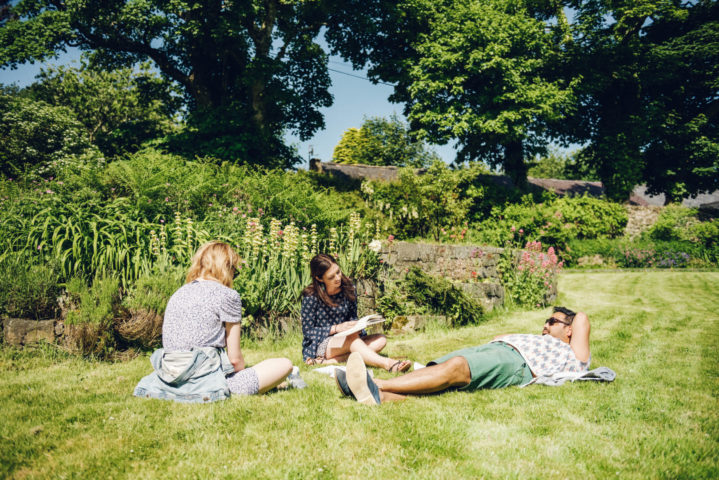 Category / Course
Autumn Poetry Masterclass
This masterclass is aimed at committed poets aiming to further develop their writing. The week will feature a group workshop each morning to prompt the creation of new poems, individual writing time, and free afternoons for writing or gaining inspiration from Tŷ Newydd's beautiful surroundings. You will also enjoy two evening poetry readings: one by the tutors, and the other by a visiting poet. The course will end with the creation of an anthology featuring work created by the participants and tutors, and a celebratory evening of readings in the library. This course will challenge and inspire writers looking to develop the shape, music and imaginative possibilities of their poetry.
So that everyone may benefit from a high level of critical discussion and participation, 14 writers will be selected for this Masterclass based on an application process which requests a sample of their work.
Details of the application process:
Send 6 poems in one document via email to tynewydd@literaturewales.org by Friday 21 August 2020. Make sure that all your work includes your name and contact details and is marked "Autumn Poetry Masterclass Application". If unable to send your poems by email, please send to Tŷ Newydd in the post.
If applicable, please send any information regarding your publication record
We will inform you by mid-September whether you have been selected. If you are offered a place on this Masterclass, we will then request a deposit of £100 to secure your place.
Poems will not be returned. The tutors, Gillian Clarke and Jonathan Edwards, will select the participants based on the submitted poems, and their decision is final. If you are also applying for a Tŷ Newydd bursary, please send the relevant application form with your poems (form available on request).
To attend this course you have to apply following the instructions above. If successful, fees for this course will be £550 (shared room) / £675 (single room).