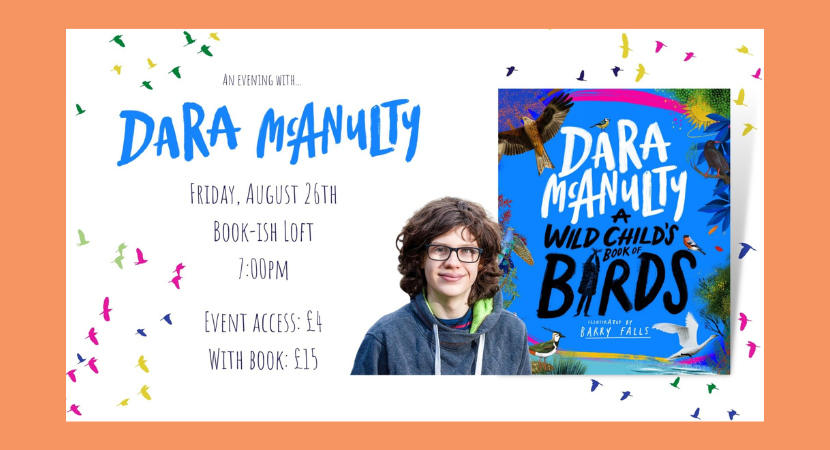 Category / Book Launch
An Evening with Dara McAnulty
Join us for an evening with Dara McAnulty discussing his new book A Wild Child's Guide to Birds on August 26th. The event will take place in the Book-ish loft at 7:00pm.
Tickets: £4
Ticket with a copy of the book: £15
---
Join brilliant young naturalist Dara McAnulty – winner of the 2020 Wainwright Prize for his book Diary of a Young Naturalist and author of Wild Child – on a journey through a year in the life of birds. A Wild Child's Book of Birds is a fantastic nature book, illustrated in full colour by Barry Falls.
This beautiful, informative book takes you through a year in the life of the birds you will find in Britain and Ireland and is divided into four sensational seasonal sections. Find out what birds do in each season, learn about birdsong, beaks, nests and eggs, the science of flight, migration, what to grow to attract different birds to your garden and what foods to put out on your bird table. Learn about different ways of recording what you see and about birds in literature. There are sections on birds of prey and corvids too.