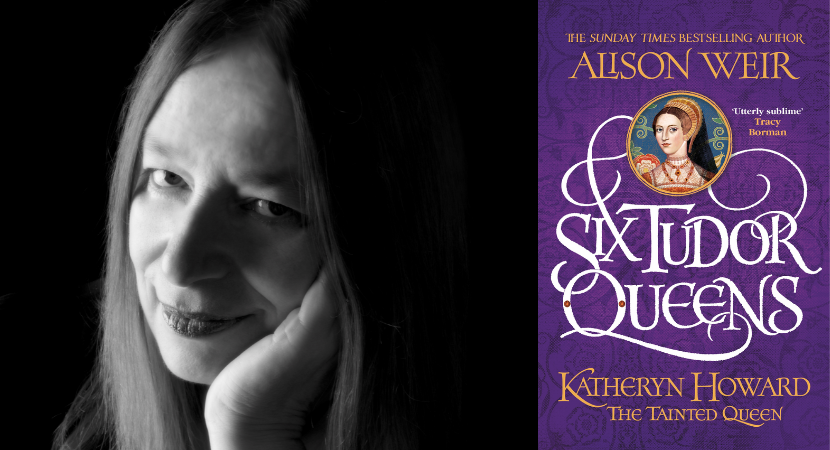 Alison Weir: The Six Tudor Queens series
KATHERYN HOWARD: THE TAINTED QUEEN – Alison Weir relates one of the saddest chapters in English history.
A naive girl, thrust forward by her ambitious family. A pretty girl, who has captured the heart of a king. She sings, she dances, she delights in the pleasures of being queen. The King tells the world she is a rose without a thorn. He extols her beauty and her virtue. But Katheryn has a past of which Henry knows nothing. It comes back increasingly to haunt her, even as she courts danger yet again.
Those who gather roses should beware the thorns.
***
Alison Weir is the top-selling female historian (and the fifth-bestselling historian overall) in the United Kingdom, and has sold over 3 million books worldwide. Katheryn Howard: The Tainted Queen is her latest novel and the fifth in the Six Tudor Queens series about the wives of Henry VIII, which was launched in 2016 to great critical acclaim. The earlier books in the series – Katherine of Aragon: The True Queen, Anne Boleyn: A King's Obsession, Jane Seymour:The Haunted Queen and Anna of Kleve: Queen of Secrets were all Sunday Times bestsellers.
***
Tuesday 9 June
7.30 pm (doors open 7.00 pm)
Penarth Pier Pavilion
Tickets: £10.00 – includes a drink on arrival and discount on book purchases