National Poet of Wales, Ifor ap Glyn, travels across Germany
Published Tue 9 Nov 2021
A German Journey
2 – 4 November 2021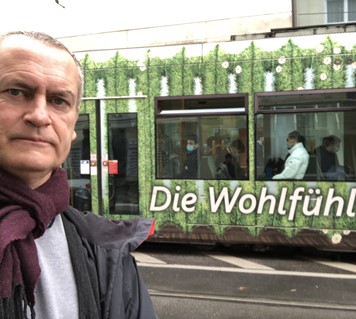 This year we celebrate 'Wales in Germany'. That's the name given to a programme of events initiated by the Welsh government, to make sure that Wales doesn't lose out following Brexit, as Germany was Wales's biggest export market prior to that. The aim is to build bridges and promote awareness, and this week it was my privilege as National Poet of Wales to 'do my bit' with four gigs in three days, across three different German cities: Bonn, Marburg and Bremen. The universities of  Bonn and Marburg are both centres for Celtic Studies, whilst the University of Bremen has recently established a strategic partnership with Cardiff University in order to promote joint research projects and offer a more international experience to their students.
So, to Bonn first of all, where Beethoven's statue in the city centre reminds us that this is where the world famous composer grew up. After a swift lunch with Irene Balles and Gisbert Hemprich from the Dept. of Celtic Studies, I found myself facing an audience of forty students and their lecturers, in one of the lecture halls of the 19th century college building. I spoke and read for about an hour, answered questions after that as best as I could, and then there were more informal chats whilst sheltering from the rain at the coffee stand in front of the university. By the time we said our good-byes, I was reminded of how my daughter felt when she left home (and the Welsh speaking environment of Caernarfon) for the first time: as she said on the phone, 'I've been speaking so much English, my head hurts!' That's just how I felt with German; I'm sure I could have got away with using just English to talk about my work, but seeing as I was in essence asking them to respect our language, the least I could do was try and respect theirs. (Not that I'd claim that I was totally successful in my efforts, as I desperately tried to recall my school lessons from the distant 1970s! However, besser Schuldeutsch als schlaues Englisch – better flawed German than flashy English!)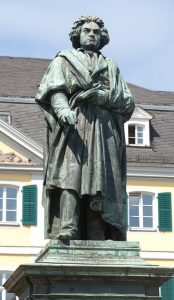 Not that there was anything 'flawed' with regard to the German translations of my poems, that were shared out on paper to the students, so that they could follow my performances in Welsh. These had been expertly translated beforehand by Daniela Schlick, who hails from Lößnitz originally, but is now completely fluent in Welsh (although she's only lived in Wales for five years).
On the second day I took the train to Siegburg, then to Frankfurt, and finally on to Marburg. This is where the first Protestant university in Germany was founded in 1527, and I was given a quick tour of the old town by Elena Parina from the Celtic Dept. She showed me amongst other sights, the remains of the city's synagogue which was destroyed in 1938 – but it's gratifying to note that the city celebrates inclusivity today; even the pedestrian crossing lights show couples of different sexual orientation – a lovely idea!
There were some 20 students waiting to hear me in the department; and after reading a few poems, explaining cynghanedd using German examples (!) and answering their questions, it was time to move on to the second gig of the day, an evening event at the Haus der Romantik.
This is the city's museum that celebrates the lives of the Romantic authors and collectors of folk tales, (such as the Brothers Grimm) who flourished in this area some 200 years ago. It was a beautiful venue for a more traditional reading, and it was nice to have the opportunity to reach out to interested individuals beyond the world of the university;  having said that, it was also gratifying to see some of the students who'd attended the afternoon event coming back for more!

It's remarkable how much interest there is, in learning Welsh in Germany – and how little we hear of this back in Wales. As well as Marburg and Bonn, it's also possible to study Welsh at the universities of Leipzig, Königswinter and Mannheim. (It's worth mentioning that only two universities offer similar courses in England) Until recently Welsh could also be studied at Hamburg, Berlin and Freiburg too, and it was in this last city that double chair and crown winner T.H. Parry -Williams was a student a few years before the outbreak of the Great War. But the German interest in Celtic languages goes back at least half a century before that. The world's first academic journal discussing the Celtic languages, was published not in Welsh, English or Irish, but in German (the Zeitschrift für Keltische Philologie, from 1896 to the present day); and if you want to hear the oldest sound recordings in the world of Welsh being spoken (as opposed to sung), then you'll have to visit the archives in Vienna and Berlin, because German speaking researchers were the first to make such field recordings, on wax cylinders over a hundred years ago!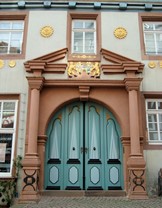 On the last day, onwards to Hannover and then to Bremen, for the last performance of my short tour. This was a more formal occasion in the Theater Metropol, Bremen; and this time I was sharing the stage with the soprano, Corinna Reynolds. Corinna was brought up in Bremen, but as her mother was born in Cardiff, it's no surprise that the work of composers Trevor Roberts, and W. S. Gwynn Williams, as well as the Welsh songs of Haydn and Beethoven, all feature in her repertoire.
Afterwards it was a privilege to have a chance to speak with the respective heads of the two universities of Cardiff and Bremen, namely Colin Riordan, and Bernd Scholz-Reiter, and to hear about their plans to develop the relationship between the two institutions. 'Die Zukunft ist europäisch' as it stated in their joint press release next day; that is to say, 'the future is European'. And in the wake of Brexit, initiatives such as these which foster the links between our two countries, at a cultural, economic and political level, are more important than ever. A big 'diolch' therefore,  to the universities of Bonn, Marburg, Bremen and Cardiff, for allowing me to contribute to this dialogue; and I sincerely hope that it will be continued in the near future, both here in Wales as well as in Germany.
Ifor ap Glyn, 5 November 2021