How Nature Translates
Published Tue 12 Jul 2022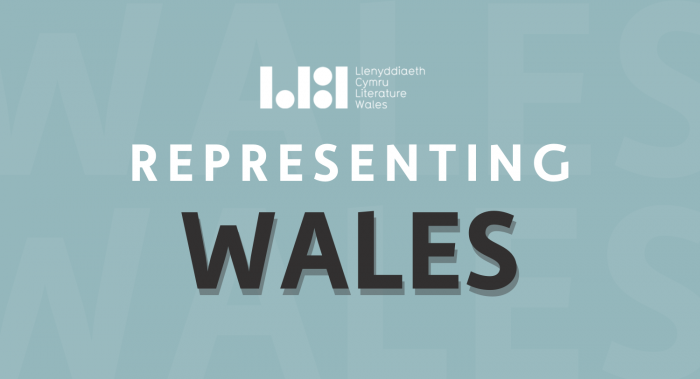 A 12 month programme, funded by the National Lottery through the Arts Council of Wales,
Representing Wales
was established to provide development opportunities for writers of colour who write across literature, playwriting and screenwriting. One of the writers, Shara Atashi, reflects on the twelve months in a new blog:
As the From the moment your deepest aspirations are materialised by fortuity, there is no way back; there is no stopping either. You can only move forward. And as you do, new opportunities become stations on the way. You find yourself on the right track. With each achievement one is empowered to go about any barriers with confidence and determination. Such a route was opened to me by Literature Wales. It has been life-changing.
Before I was awarded a place in the programme 'Representing Wales: Writers of Colour', I was not sure where my writing would take me. As someone who has chosen solitude, writing has been my channel of communication with the world. And more than anything, it has been a commitment, something grown out of gratitude which should be returned. As an Iranian exile, books were my only salvation when I lost my homeland four decades ago and found myself alienated and irreversibly deprived of any sense of belonging. My life has been saved by authors like Dostoevsky, Steinbeck, and their like because I could identify with their protagonists and feed on hope to move on and survive. Poetry too has saved me, the kind of poetry that connects the human soul with nature and strengthens one's roots from which a new sense of belonging to oneself grows. This is what I have been grateful for in life, and this is what I have always felt committed to return to the world.
I have no words to describe the joy I felt as Della from Literature Wales called me during the evening of the 20th of January 2021 to tell me that I was among those chosen for 'Representing Wales'. I had sent a piece about a homeless Mexican who had been killed by the police in the United States,  a horrendous true story which came to my attention accidentally and had not been noticed widely. I have always found it strange that most people do not want to hear such stories, especially not from an author still alive, or an author with no significant achievements. Therefore, I saw my placing in the programme as a reassurance that I was on the right track, trying to find answers to questions that mattered, using my skills to articulate my knowledge, experience and feeling. The panel must have recognised that my voice is a genuine voice aiming to represent the voiceless. The programme was set to engage and deal with racial, social, economic and other barriers which prevent people like me from implementing our potential and contributing our share to society. Such barriers prevent the majority of people to articulate their struggles at all, struggles that are our stories. Therefore, the most relevant aspect of the programme was its focus on the practical side which demystified the writing profession, diminished my fears and triggered a powerful momentum to my personal course on this crossing.
The programme strengthened me with every step. From the very beginning we received reassuring advice by experienced authors about necessary routines and habits, which any author must adjust to his or her own needs and circumstances. In my case it was crucial to get established as a regular contributor to literary journals as fast as possible. I started late sharing my writing, not only because of actual barriers, but also because of justified fear and uncertainty in a world in which I am a stranger. With all my languages and a degree in law specialised in human rights and international law, the nature of my jobs has filled me with knowledge and experience that has been pressing for an output for a long time. Although I was working on a poetry book and a memoir, I was aware that this was an uncertain gamble to a debutant. As soon as I was put in touch with my prominent mentor, Michael Rosen, the wheels set to move in the right direction. He discovered more potential in my writing than I was aware of myself. Then he put me in touch with other prominent figures, such as the author and BBC broadcaster, Colin Grant. Within a few months I gave a lecture at the Folklore Society, published a poem in Modern Poetry in Translation, the leading magazine in this field,  and a memoir essay in Writers Mosaic, an online platform for new writing to represent the diversity of voices in the UK directed by Colin Grant. Since then my works have been published on a regular basis, also in the New Welsh Review, where the editor, Gwen Davies, is open to my pitches in all the fields I am able to cover.
Finally it was an incredible experience to meet five other members of the cohort 'Representing Wales' in person at Ty Newydd to celebrate the end of the programme. By now we had only been able to meet on the screen. But to spend a weekend with them working and talking about our work and our journeys, I saw that each of them is a treasure in human figure. Their ideas and their work will be enriching the literary landscape of Wales and beyond. I realised how important it was, especially for those with fewer achievements, that we got the chance to be heard.
The programme did not really end with that. In April I was commissioned a poem by Literature Wales and had the honour to spend two days working with Ifor ap Glyn, the National Poet of Wales, at Ty Newydd. This was an exceptional opportunity to celebrate the languages of Wales. Ifor, four other poets and myself wrote poems in six mother tongues: Breton, Urdu, German, Welsh and Turkish. I myself had to write mine in English, which is my main language in use, though  my mother tongue is Persian. Based on literal translations of all these poems into English as a bridge, we discussed our poems and will be presenting them at the Senedd in June.
This experience was another great gift brought about by Literature Wales. I was in my element as a polyglot and poet. From the languages present, I could speak three and understand one. It was one of those awesome coincidences to meet Hammad Rind, the author of Four Dervishes, who not only surprised me with his fluent Persian, but also with his deep knowledge of Persian literature. More coincidence surprised me as I recognised in the poem rendered by the exiled Turkish playwright, Meltem Arikan, a torch song by Googoosh, the queen of Iranian pop in exile, who has always been the voice of the people. Meltem said that she had heard the song of 'Two Windows' long time ago and had to cry without understanding the Persian words. Suddenly I did not feel like an stranger at all.
In the end, Ifor ap Glyn's initial idea for this project (Ifor called it linguistic Sudoku) amazed us beyond expectation. In the tranquil and mystical nature surrounding Ty Newydd, we were connected to the world through our own voices. Though no place in the world can return my lost sense of belonging, I do feel that I belong to human culture here in Wales, and that is somehow much greater. In big cities, the antennae of writers get entangled. Individuality can be consumed by noise and scarcity of space and peace. My three years in Wales have passed as if in an oasis of fortuity and coincidence. Its natural world and the humanity of its people have translated my old Persian culture into a new language.
Shara Atashi, 2022