The Cynnig Cymraeg mark of recognition was awarded by the Welsh Language Commissioner to Literature Wales in 2020.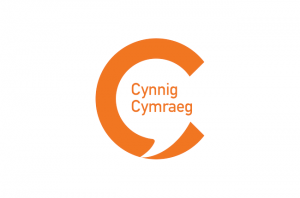 As a proud bilingual national company, we are committed to offering a quality service in both Welsh and English according to client preference; to deliver projects and support work in Welsh and English; and to promote the Welsh language and its importance in all aspects of our work. Our Cynnig Cymraeg pledges include:
Welsh speaking members of staff will be available to deal with telephone, email and face to face enquiries at all times
All information we publish on our website and social media channels will be available in Welsh as well as English
Our projects will celebrate the richness of Wales' literary culture in both languages, and aim to develop the craft of new writers to create good creative writing in both English and Welsh, encouraging a viable literary and artistic scene
We will aim to support the Government's target of reaching one million Welsh speakers by 2050 by investing in exciting and innovative projects through the medium of Welsh
By welcoming guests to Tŷ Newydd Writing Centre from beyond Wales, we will educate them about the Welsh language and the unique culture of Wales
The importance of Welsh to us and our customers
Literature Wales is a bilingual organisation which supports literature and writers in both English and Welsh, and some of Wales' other languages occasionally. It supports Welsh language activities and events and ensures that Welsh speaking staff are located at its sites in Cardiff and Llanystumdwy. Our website and corporate image are fully bilingual and the public in Wales are welcome to correspond with Literature Wales in Welsh or English.
As an organisation that deals with the magic of words every day, our languages ​​play an important role in our work. By showing respect to all our languages and platforming the Welsh language in its most creative form, we will ensure that our diverse literary culture is celebrated and enjoyed by future generations. We will develop writers who write from the heart in their mother tongues or in new learnt languages. And we will use the power of creative writing, reading and performance to give strength to those who needs to find their voice in whatever language supports them best.
Since the establishment of Literature Wales in 2011, the Welsh language has been central to our work. It is the natural language of the office, a language used in our professional work, and a language that is a catalyst for creative projects. Non-Welsh speaking members of the team come to understand the language quickly, often learning to speak it fluently, and we always place it alongside literature as our responsibility and privilege to promote and celebrate. We believe that using our two languages side by side and intertwined enriches our work.