The Wales Book of the Year Award, administered by Literature Wales, is presented to the best Welsh-language and English-language works first published in the preceding year in the fields of creative writing and literary criticism in three categories: Poetry, Fiction and Creative Non-Fiction.
---
Dates for your Diary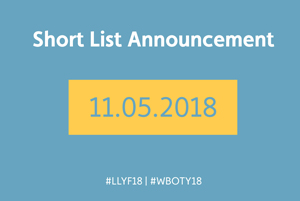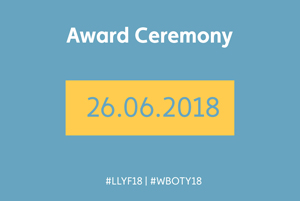 An independent panel of writers, editors and broadcasters have been appointed as the Wales Book of the Year judges for 2018. On the English-language panel are: Columnist, producer and author Carolyn Hitt; distinguished poet and editor Kathryn Gray; and multiple award-winning author Cynan Jones. The Welsh-language judging panel are: veteran broadcaster Beti George, winner of the Chair at the 2016 National Eisteddfod, Aneirin Karadog; and two-time previous Wales Book of the Year winner Caryl Lewis.
The winners of the Wales Book of the Year Awards 2018 will be announced at a vibrant ceremony held at Tramshed, in the heart of Grangetown, Cardiff on 26 June 2018. To receive on the pulse information about this highlight of the Welsh Literary calendar, follow Literature Wales on Facebook, Twitter and Instagram.