Winner: Overall Award & The Rhys Davies Trust Fiction Award
Drift, Caryl Lewis (Doubleday; an imprint of Transworld, Penguin Random House)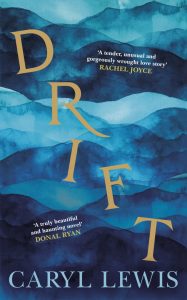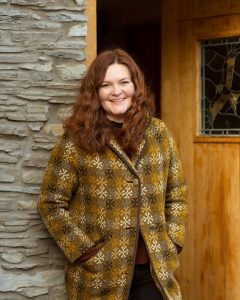 Nefyn has always been an enigma, even to her brother Joseph with whom she lives in a small cottage above a blustery cove. Hamza is a Syrian mapmaker, incarcerated in a military base a few miles up the coast. A violent storm will bring these two lost souls together – but other forces will soon try to tear them apart…
Moving between the wild Welsh coast and war-torn Syria, Drift is a love story with a difference, and a hypnotic tale of lost identity, the quest for home and the wondrous resilience of the human spirit.
***
Caryl Lewis is a multi-award-winning Welsh novelist, children's writer, playwright and screenwriter. Her breakthrough novel Martha, Jac a Sianco (2004) is widely regarded as a modern classic of Welsh literature, and sits on the Welsh curriculum. The film adaptation – with a screenplay by Lewis herself – went on to win six Welsh BAFTAs and the Spirit of the Festival Award at the 2010 Celtic Media Festival. Lewis' other screenwriting work includes BBC/S4C thrillers Hinterland and Hidden. Lewis is a visiting lecturer in Creative Writing at Cardiff University, and lives with her family on a farm near Aberystwyth. Drift is her debut novel in the English language.
Winner:
The Poetry Award
As If To Sing
, Paul Henry (Seren, Poetry Wales Press Ltd.)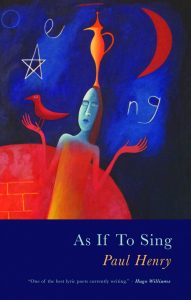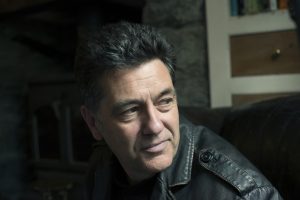 The power of song to sustain the human spirit resonates through As If To Sing. A trapped caver crawls back through songs to the sea; Welsh soldiers pack their hearts into a song on the eve of battle, 'for safe-keeping'; a child crossing a bridge sings 'a song with no beginning or end'…
Blurring past and present, a 'torchsong' of music and light intensifies in 'The Boys in the Branches', a moving sequence to the poet's sons where three boys scale a tree to manhood, to 'carve their names on the late sun'. The collection's closing cadence includes the long poem 'The Key to Penllain'. Set in the summer of 1969, its apocalyptic dream stages a search for a key which could save the planet. Rich in the musical lyricism admired by readers and fellow poets, As If To Sing is an essential addition to this poet's compelling body of work.
***
Paul Henry was born in Aberystwyth and came to poetry through song writing. Since receiving an E.C. Gregory Award he's published eight collections with Seren, including Boy Running and The Brittle Sea: New & Selected Poems. His work has been widely anthologised and translated. Paul has performed his poems and songs at festivals in Europe, Asia and the USA. He has guest-edited Poetry Wales and presented programmes for BBC Radio Wales, BBC Radio 3 and BBC Radio 4.
Winner: The Creative Non-fiction Award
And… a memoir of my mother, Isabel Adonis (Black Bee Books)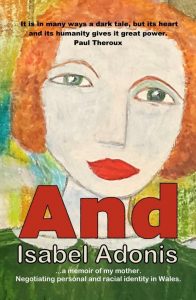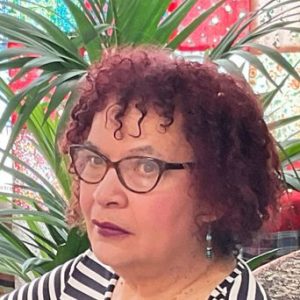 Isabel Adonis was born in London in 1951, to Welshwoman Catherine Alice Hughes and renowned Guyanese artist Denis Williams, whose work has been exhibited in the Tate Gallery.
Growing up in London, Sudan and Wales, with a cold and distant father and an isolated mother, Adonis explores the nature of identity, culture and desire as shaped by her childhood impressions of her parents.
Simultaneously personal and universal, and told in the rhythms of an oral story, this beautifully musical and multi-layered book examines the divisiveness of colour, alienation, the impact of colonialism on social culture and what it means to be 'mixed'.
An essential read that portrays an important aspect of the culturally diverse social fabric of Wales and the wider world.
***
Isabel Adonis is a mother, a writer and an artist. She was born and brought up in London until she was six, when her father began working in Khartoum in Sudan. She lived and went to school there until she was nine when her parents bought a house in Wales. For the next nine years Isabel lived and went to school in Wales and travelled to Africa in the holidays. 
Her work has been published in the New Welsh Review, Urban Welsh, Just So You Know and the Journal of Caribbean Literature. She was the winner of the Best Article 2002 in Impact magazine and has four, grown up children. 
Winner: The Children & Young People Award
When the War Came Home, Lesley Parr (Bloomsbury Children's Books)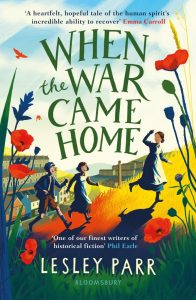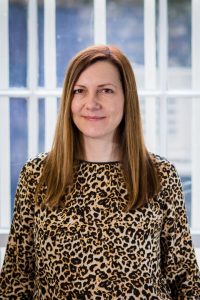 The First World War has ended, but it hasn't gone away.
When Natty has to move to a new village, she meets two young soldiers who are still battling the effects of war. Huw can't forget the terrible things he's seen, but Johnny doesn't even remember who he is.
As Natty tries to keep a secret and unravel a mystery, she finds her own way to fight for what she believes in – and learns that some things should never be forgotten…
***
Lesley Parr grew up in south Wales and now lives in England with her husband. She shares her time between writing stories, teaching at a primary school and tutoring adults. Lesley graduated with distinction from Bath Spa University's MA in Writing for Young People.
Winner:
Wales Arts Review's
People's Choice Award 
The Last Firefox
,
Lee Newbery
(Penguin Random House Children's)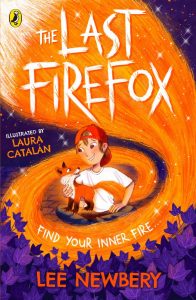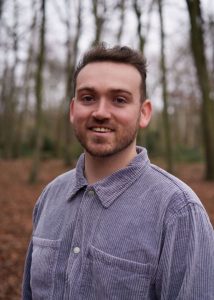 Between bullies at school and changes at home, Charlie Challinor finds life a bit scary. And when he's made guardian of a furry fox cub called Cadno, things get a whole lot scarier. Because Cadno isn't just any fox: he's a firefox – the only one of his kind – and a sinister hunter from another world is on his trail. 
Swept up into an unexpected adventure to protect his flammable friend, Charlie's going to need to find the bravery he never thought he had, if he's going to save the last firefox…  
***
Lee Newbery lives with his husband, son and two dogs in a seaside town in west Wales. By day, he helps vulnerable people look for jobs and gain new skills, and by night, he sits down at his laptop to write. 
***
The Last Firefox was shortlisted for the Children & Young People Award.