Winner: Overall Award & Fiction Award
Pridd
,
Llŷr Titus
(Gwasg y Bwthyn)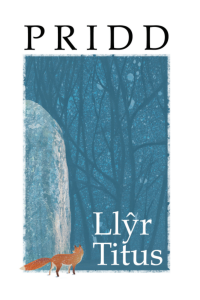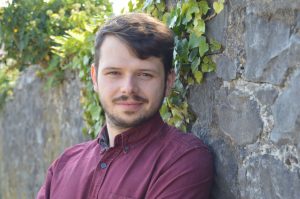 This novella offers a raw but fascinating depiction of an Old Man's life in the countryside of Llŷn.
Through the four seasons of the year, past and present, sadness and joy and all the messiness of life flow into one another.
Over in the fields the big old stones speak their wisdom.
And the Fox howls.  
***
Llŷr Titus comes from Bryn Mawr near Sarn in the Llŷn Peninsula, and now lives in Caernarfon. He won the Urdd Eisteddfod Crown in 2011, and the Drama Medal the following year. His first book, a science fiction novel for young people, Gwalia, won the Tir na n-Og Award in 2016. Llŷr is also a playwright; his play, Drych was staged by Frân Wen in 2015 and he is one of the founders of Cwmni drama'r Tebot. He also jointly founded Y Stamp magazine and Y Stamp Publication press.  
Winner: The Poetry Award
Anwyddoldeb, Elinor Wyn Reynolds (Barddas Publications)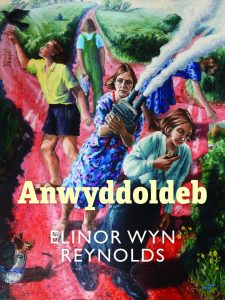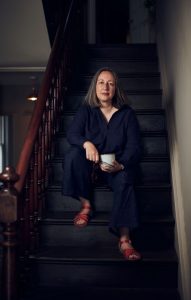 Anwyddoldeb (a word made up by the poet!) is the first volume of Elinor Wyn Reynolds's poetry. In this volume, her talent for depicting emotion through words is highlighted in her subtle and suggestive writing. As well as writing profoundly, she also has the unique talent to create lively poems, full of energy and humour. As such, this volume is a distinct collection of both – the profound and the humorous. Many of her poems are based on personal experiences, characters and society and the global challenges around us. 
This is a volume of free verse poetry which includes short and longer poems, and a chain of poems. 
***
Elinor Wyn Reynolds is a poet, editor and writer. Born in the Rhondda, she grew up in Carmarthen and has now returned to live in Carmarthenshire. She has curated several collections of poems and stories, such as Llyfr Bach Priodas (Gomer) and Llyfr Bach Nadolig (Barddas), and in 2019 she published her first novel, Gwirionedd (Gwasg y Bwthyn). 
Winner: Creative Non-fiction Award
Cylchu Cymru, Gareth Evans-Jones (Y Lolfa)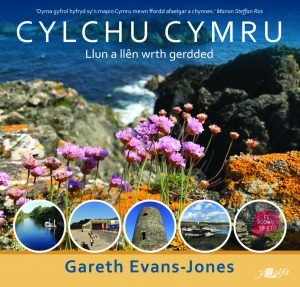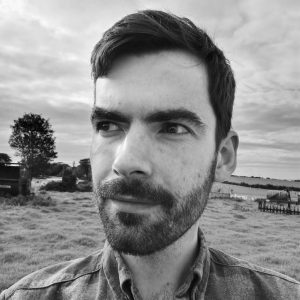 This is a book that maps Wales through legend and picture. 
The book is compromised of lyrical and impressive stories inspired by specific scenes during the author's trip around Wales – along its coast and Offa's Dyke. There is elegance and intensity in the work as well as a distinctive attentiveness. This is an intimate book that will grab you gently and motivate you to take a step into the extraordinary places that are the basis of the stories and pictures. 
***
Gareth Evans-Jones comes from Traeth Bychan near Marian-glas, Anglesey. He published his first novel, Eira Llwyd, in 2018, and won the Drama Medal at the National Eisteddfod twice (in 2019 and 2021). He is a lecturer in Philosophy and Religion at Bangor University. This is his first volume of micro stories. 
Winner: Children & Young People Award
Dwi Eisiau Bod yn Ddeinosor, Luned Aaron & Huw Aaron (Atebol)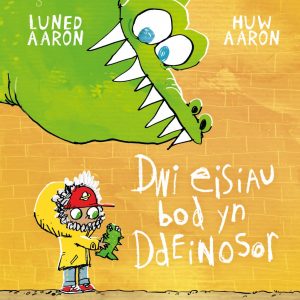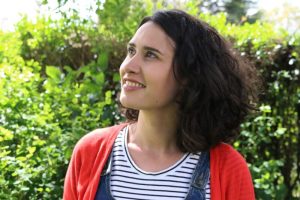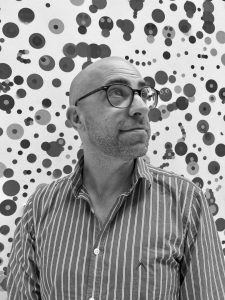 "Dwi eisiau bod yn ddeinosor
Ond dwi fymryn yn rhy fach. 
Dwi eisiau bod yn sombi hyll 
Ond mae gen i groen reit iach." 
A playful, imaginative book about accepting who you really are – someone extraordinary!
***
Luned Aaron is a writer and visual artist. Over the past few years, she has created a number of books for children, including Mae'r Cyfan i Ti, Mira a'r Dant and her Byd Natur series. In 2017, she won the Tir na n-Og award for her first book, ABC Byd Natur. She co-runs Llyfrau Broga press with her husband, Huw Aaron.
Huw Aaron is a cartoonist and author of a number of popular books for children (including A am Anghenfil, Seren a Sparc, Ble Mae Boc? and Gwil Garw a'r Carchar Crisial). He was the founder of the comic Mellten, and he lives in Cardiff with his family.
Winner: Golwg360's Barn y Bobl Award
Sgen i'm Syniad – Snogs, Secs, Sens, Gwenllian Ellis (Y Lolfa)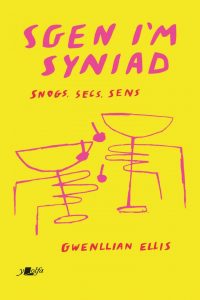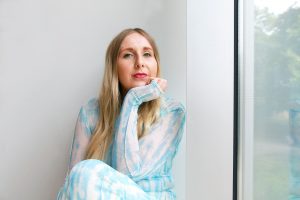 Gwenllian Ellis has no idea about a lot of things: how to change a fuse, how to make a meringue that is hard on the outside and fluffy on the inside, how it feels to go on holiday with a boyfriend for the first time. Sometimes she has no idea why she does the things she does. 
This is a book that explores friends, family, feeling like you're being left behind, snogging, sex, Pwllheli Spar, food, boys, drunken nights, being too much but not enough at the same time, the lessons you learn on the road and the people who carry you when you don't even know you need to be carried. 
Drawing on personal experiences and telling truths about the society in which we live, this is an honest book about finding meaning when you haven't a clue.  
***
Originally from Pwllheli, Gwenllian Ellis now lives and works in London. 
***
Sgen i'm Syniad – Snogs, Secs, Sens was on the Creative Non-fiction Award shortlist.