Wales Book of the Year Review 2017
Published Fri 5 May 2017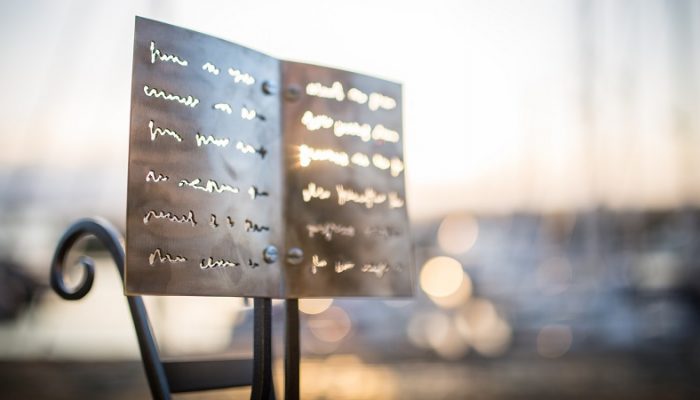 Overwhelming support for the Awards
In January 2017 Literature Wales announced its decision to commission a review of the Wales Book of the Year Awards. Under increasing funding pressures in recent years, Literature Wales was eager to assess its business and administration models for Wales Book of the Year with the aim of identifying new, sustainable models which would enable the organisation to continue to run and develop the Awards year-on-year.
The review, undertaken by creative communications agency Mela, has now been completed, and Literature Wales has announced that the findings reveal overwhelming support for Wales Book of the Year amongst the public, partners and stakeholders. Participants were unanimous in their view that Wales Book of the Year is an important fixture in the literary landscape of Wales and a showcase for the industry.
Wales Book of the Year Awards 2017
Having assessed the findings of the review, Literature Wales has today confirmed that it is in the process of planning Wales Book of the Year 2017, which will award the best books published in 2016 at an awards ceremony held in late autumn. Further information will be announced in summer.
The Wales Book of the Year Awards raise the profile of Welsh writing both in Wales and beyond. Contributions to the review from partners and stakeholders show a willingness to provide Literature Wales with further administrative and promotional support, and clear enthusiasm towards developing current partnerships.
Literature Wales will consult with partners in the coming weeks to discuss the arrangements for Wales Book of the Year 2017, as well as potential delivery models for future awards.
The review's recommendations include: simplifying the judging process – including the introduction of a filtering stage; introducing a fee for submitting entries; developing a sponsorship engagement plan; improving partnerships across the sector; and exploring ways of developing the award ceremony.
"We are delighted that this review supports our belief that Wales Book of the Year is an important feature in Welsh literature, and an annual highlight for readers in Wales as well as for those involved in the literature industry. We look forward to bringing our partners together to discuss how we can collectively develop Wales Book of the Year to ensure its success continues for years to come."

– Lleucu Siencyn, Chief Executive of Literature Wales