National Poetry Day 2016
Published Wed 5 Oct 2016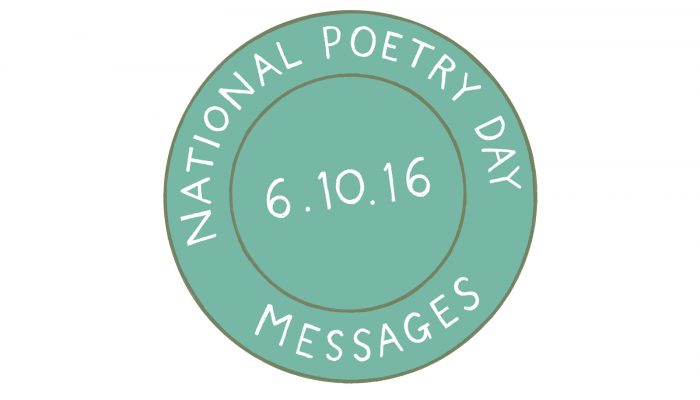 The annual celebration of poetry and all things poetic returns on Thursday 6 October on the theme of Messages. National Poetry Day is an initiative of the Forward Arts Foundation, a charity that celebrates excellence in poetry and widens its audience. We bring together leading poetry, literacy and literary organisations around a shared purpose: promoting the enjoyment, discovery and sharing of poetry.
On National Poetry Day, a huge variety of events will be held throughout the UK. If you've organised an event, remember to add it to the National Poetry Day map. You can also download the NPD stamps to help promote your events.
Literature Wales has once again challenged four Welsh-language poets to compose 100 poems in 24 hours as part of our innovative digital project #Her100Cerdd. Further information can be found here.
Looking for inspiration? This year's theme is Messages: to help you get the ball rolling, there are some apt poems to enjoy and share available on the National Poetry Day website as well as plenty of FREE downloadable resources. Our very own Sophie McKeand, Young People's Laureate Wales has created a Resource for students of Key Stage 3 – 5.