March Opportunities
Published Fri 1 Mar 2019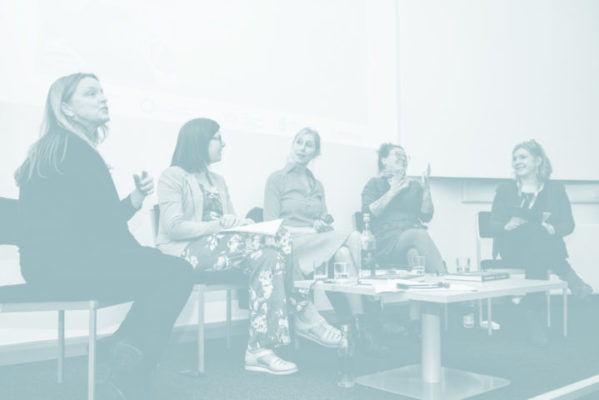 We have compiled a small list of some exciting opportunities with upcoming deadlines for writers and literary organisations alike. Keep up to date with opportunities for writers by signing up to our newsletter and following us on Facebook , Twitter and Instagram.
Eisteddfodau – various
There are various literary competitions held at numerous Eisteddfodau throughout Wales, here is a list of deadlines for this month from Cymdeithas Eisteddfodau Cymru.
For more information, click here: Dyddiadau Cau Mawrth 2019
BBC National Short Story Award 2019 with Cambridge University – 11 March
The BBC National Short Story Award with Cambridge University (NSSA) aims to expand opportunities for British writers, readers and publishers of the short story and honour the UK's finest exponents of the form. It is open to authors with a previous record of publication who are UK nationals or residents, aged 18 years or over.
For more information, visit : https://www.bbc.co.uk/programmes/b0079gw3
WICKED Young Writer Awards 2019 – 18 March
They are separated into six categories, for entrants between the ages of 5-25, allowing young people from across the UK and Ireland to enter a piece of writing on a theme or subject of their choice. Young people are free to submit entries written at home or at school, and teachers are encouraged to enter writing on behalf of their pupils.
For more information, visit: https://www.wickedyoungwriterawards.com/
Freelance roles and Development Opportunities at Words of Colour – 20 March
Words of Colour are hiring! They're seeking to fill a number of paid freelance roles in Bristol: photographers, videographer and reviewers.
For more information, visit: http://wordsofcolour.co.uk/roles/ 
Limnisa Short Story Competition 2019 – 30 March
Open to writers around the world to submit their short stories up to 1500 words inspired by the picture on the website. First prize is a one week, all inclusive, writers' retreat at a seaside location in Greece.
For more information, visit: https://www.limnisa.com/
BAME Open Submission Period – 31 March
The Borough Press has teamed up with The Good Literary Agency to open submissions for un-agented BAME writers. The winner will receive a £10,000 publishing contract with The Borough Press, representation from The Good Literary Agency, and mentoring from Nikesh Shukla.
For more information, visit: http://www.boroughpress.co.uk/2018/12/17/bame-open-submission-period/
2019 International Rubery Book Award – 31 March
The 2019 International Rubery Book Award is open for self-published and independently published books. The winning book will be read by a top London Literary Agent. Fiction (all genres), young adult, children's, biographies, non-fiction, self-help, cookery, poetry, photography etc. are accepted. There are no limits on the type.
For more information, visit: https://www.ruberybookaward.com/
Authors' Foundation Grants – 1 April
The Authors' Foundation and K Blundell Trust award grants twice yearly to writers whose project is for a British publisher. The grants assist with research costs or give authors valuable time to complete work.
For more information, visit: https://www.societyofauthors.org/Grants/Grants-for-works-in-progress
Alpine Fellowship 2019 Writing Prize – 1 April
Awarded for the best piece of writing on the topic of 'Identity' – the theme of the 2019 Alpine Fellowship Annual Symposium. The winner and two runners up are invited to attend the Fjällnäs symposium. Winner receives £10,000 cash prize and is presented with the award by the poet John Burnside.
For more information, visit: https://alpinefellowship.com/apply/
Ledbury Emerging Poetry Critics – 1 April
The Mentoring programme to encourage diversity in poetry reviewing culture, returns for a second iteration and is now open to applications from new and emerging critical voices.
For more information, visit: https://www.poetry-festival.co.uk/
Writers in Residence 2020, Gladstone's Library – 5 April
Gladstone's Library's competitive Writer in Residence programme provides space and resources for four writers whose work engages with liberal values. Open to fiction and non-fiction writers at all stages of their career.
For more information, visit: https://www.gladstoneslibrary.org/events/writers-in-residence/submission-guidelines
Bristol Short Story Prize – 1 May
The Bristol Short Story Prize is an annual international writing competition open to all published and unpublished, UK and non-UK based writers.
For more information, visit: https://www.bristolprize.co.uk/rules
Annual International Welsh Poetry Competition – 26 May
The 13th international competition is now open and accepting entries. This year the following prizes are offered: 1st Prize – £500, 2nd Prize – £250, 3rd Prize – £100.
For more information, visit: http://www.welshpoetry.co.uk/entry/
Ledbury Poetry Festival Poetry Competition 2019 – 18 July
Judged by Daljit Nagra, first prize takes home £1000, a residential course at Ty Newydd Writing Centre and an invitation to read at the winners' event in the 2020 Festival. Entry fees are £5.75 for the first poem and £3.50 for each subsequent poem. Children and Young People enter their first poem free.
For more information visit: https://www.poetry-festival.co.uk/ledbury-poetry-competition/