July Opportunities 2019
Published Mon 1 Jul 2019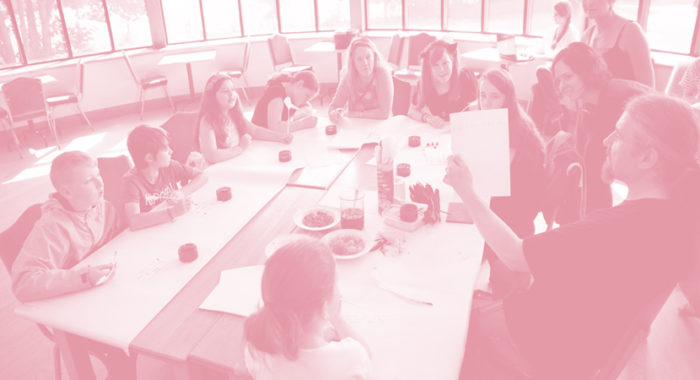 We have compiled a small list of some exciting opportunities with upcoming deadlines for writers and literary organisations alike. Keep up to date with opportunities for writers by signing up to our newsletter and following us on Facebook , Twitter and Instagram.
Eisteddfodau – various
There are various literary competitions held at numerous Eisteddfodau throughout Wales, here is a list of deadlines for this month from Cymdeithas Eisteddfodau Cymru.
For more information, click here: Dyddiadau Cau Gorffennaf ac Awst 2019
Nant Writers' Retreat – July onwards
A historical Grade II* listed cottage which has been newly renovated for writing retreats. Based at Tŷ Newydd Writing Centre, Llanystumdwy, this self-contained, fully equipped cottage provides a comfortable and quiet haven where you can concentrate on your work in progress, add those finishing touches to your writing, or simply revive your creativity.
For more information, visit: https://www.tynewydd.wales/nant/
Gwyl Lyfrau PenFro Book Festival – 1 July
Three writing competitions: poetry competition, a short story competition and a short Radio Drama competition. Prizes include publication in anthology by Parthian, and the top three Radio Dramas will be edited, performed at the festival and then recorded, edited with music and FX and put up on the PENfro website. In addition winners will receive a CD of the final piece.
For more information, visit: https://penfrobookfestival.org.uk/competitions
Literature Wales: Bursary Panel Members – 5 July
Literature Wales Writers' Bursaries and the Mentoring Scheme are core Writer Development activities which offer opportunities for early career writers to develop their creative and professional development. The portfolio of skills and expertise required for the role include an overview of the literary scene in Wales; knowledge of the publishing industry and writing in Wales, experience of reading and assessing manuscripts, critical judgement; and expertise in contemporary writing in Wales, in English and/or Welsh. An annual fee is payable for this role. New members of the Bursaries Panel are expected to take up the role from 1 September 2019.
For more information, visit: https://www.literaturewales.org/for-writers/services-for-writers/bursaries/bursaries-panel-recruitment/
Children's Laureate Wales – 11 July
The Children's Laureate Wales is a new post and will be delivered by Literature Wales. On 29 May we launched our new Strategic Plan (2019-2022) which outlines Children and Young people as one of our main priorities. The role of Children's Laureate Wales will engage and inspire children through literature as well as being a national ambassador for Wales.
For more info and to apply, visit: https://www.literaturewales.org/lw-news/call-out-a-new-childrens-laureate-for-wales/
Call-out for applications: Literature for Well-being Funding Scheme – 12 July
Our Literature for Well-being Funding Scheme offers financial support and training for writers and artists to create and deliver original community-based creative writing projects. Each project is devised by the writer/artist with a specific group in mind.
Workshops can be delivered in any part of Wales. Due to the current gaps in where we fund activity, we particularly welcome applications for activity taking place in Carmarthenshire, Ceredigion, Flintshire, Monmouthshire, Powys and Wrexham.
Fitzcarraldo Editions Novel Prize – 15 July
The judges will be looking for novels which explore and expand the possibilities of the form, which are innovative and imaginative in style, which tackle subjects and themes relevant to the world we live in. The winner will receive a £3,000 prize in the form of an advance against publication with Fitzcarraldo Editions
https://fitzcarraldoeditions.com/prizes/novel-prize
The Atlanta Review – 15 July
Agnes Meadows is guest editing the next issue of the Atlanta Review, a widely published biannual poetry anthology now celebrating its 25th year. For this issue, the geographic focus is on poets from Wales and Cornwall.
For more information, read this message from Agnes Meadows here: Atlanta Poetry Review
The Mo Siewcharran Prize – 29 July
The Mo Siewcharran Prize would love to hear from you if you're a writer with a great idea and have the first three chapters of a novel completed. Submit if you're 18 or over, from a BAME background, resident in the UK and haven't already got a book deal with a UK publisher.
https://pages.littlebrown.co.uk/the-mo-siewcharran-prize/
Swansea University Cultural Institute – Creativity Fellowships 2019/20 – 30 July
Launching in October 2019, the Cultural Institute at Swansea University is offering two Creativity Fellowships for professional artists of any practice/medium (including but not limited to writers, visual artists, performers, makers, musicians) to create a new work inspired by cutting-edge academic research at the university.
Each 12-month fellowship includes a stipend of £10,000 (plus travel and accommodation expenses of up to £1200) paid in three instalments across the fellowship year. The Creativity Fellows will each engage with a specific research project, collaborating with the lead academic and their team to create a new work of art to be delivered, performed/exhibited in the December following the fellowship period.
For more information, please visit: https://www.swansea.ac.uk/cultural-institute/creativity/creativity-fellowships/