October Opportunities 2019
Published Tue 1 Oct 2019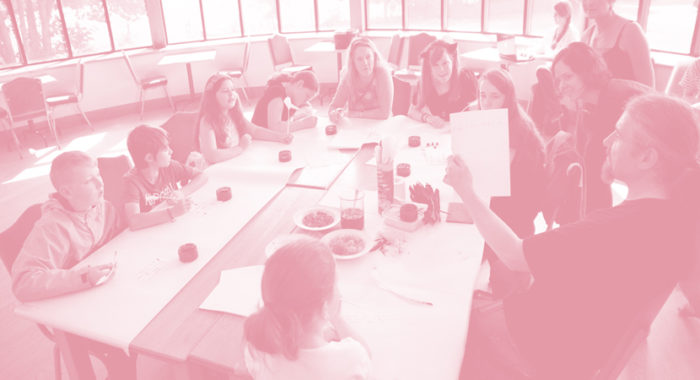 We have compiled a small list of some exciting opportunities with upcoming deadlines for writers and literary organisations alike. Keep up to date with opportunities for writers by signing up to our newsletter and following us on Facebook , Twitter and Instagram.
Nant Writers' Retreat – October onwards
A historical Grade II* listed cottage which has been newly renovated for writing retreats. Based at Tŷ Newydd Writing Centre, Llanystumdwy, this self-contained, fully equipped cottage provides a comfortable and quiet haven where you can concentrate on your work in progress, add those finishing touches to your writing, or simply revive your creativity.
For more information, visit: https://www.tynewydd.wales/nant/
A Room of my Own Competition – 18 October
The Royal Society of Literature are running a competition for 14 to 18 year-olds, in partnership with First Story. 90 years ago, Virginia Woolf addressed what a writer needed to write. What do you think you need to make your future as bright as possible? Write an essay and tell them what you think you need to make your future as a writer.
For more information, visit: https://rsliterature.org/2019/06/a-room-of-my-own-competition/
Troubadour International Poetry Prize 2019 – 21 October
The annual Troubadour Prize, awarded by Coffee-House Poetry in London, is an opportunity to win between £500 and £2000 pounds. To enter, submit a poem of up to 45 lines. Poems must be original works (no translations) and must not have been previously broadcast or published in print or online. Poems can be submitted from any country but must be in English. The entry fee is £5.
For further information, visit: http://www.coffeehousepoetry.org/prizes
Theatr Clwyd: Writer In Residence Scheme – 25 October
This is an opportunity to spend time writing and reflecting on your practice, for Theatre Clwyd to get to know your work and, if it's helpful, to get feedback on your work. There is no obligation on you to produce anything at the end of the attachment and equally no obligation on us to produce the work. The hope is that these attachments will form the beginning of a relationship with Theatr Clwyd and a network of writers who can call the theatre home.
For more information, visit: https://www.theatrclwyd.com/en/get-involved/artist-development/writer-in-residence/
Cinnamon Pencil Mentoring Competition – 30 October
Cinnamon Press are offering a chance to win a free place in their Cinnamon Pencil mentoring scheme, together with two 50% bursaries for the best runners-up. To enter, you can hand in 10 poems with up to 50 lines each, 2 short stories with up to 5,000 words each or the first 10,000 words of a novel, in addition to a synopsis and a personal writing statement. Individual poems or stories may have been published online or in magazines, provided the writer retains copyright. International entrants are welcome. The entry fee is £10.
For more information, visit: https://www.cinnamonpress.com/index.php/competitions/cinnamon-pencil-competition
The Society of Authors' Awards 2020 – 31 October/ 15 November/ 30 November
The ALCS Tom-Gallon Trust Award – For a published or unpublished short story.
The Betty Trask Prize and Awards – For debut novels written by authors under 35.
The Eric Gregory Awards – For a collection by poets under the age of 30.
The McKitterick Prize – For a debut novel by an author over 40 (unpublished or published).
The Paul Torday Memorial Prize – For a debut novel by an author over the age of 60.
The Somerset Maugham Awards – For a published work of fiction, non-fiction or poetry.
For more information, visit: https://www.societyofauthors.org/News/News/2019/August/Society-of-Authors-Awards-2020-now-open
Wales Poetry Award sponsored by Aberystwyth University – 28 November
After 55 years of publishing contemporary poetry in 212 issues (and counting) of its magazine, Poetry Wales launches Wales Poetry Award, a national competition to discover the very best international contemporary poetry. Open to single poem entries not exceeding 70 lines from new and established poets from Wales and beyond, aged 17 or over. This competition is free to enter for writers of low-income backgrounds residing in the UK, from households earning £16,000 or less per year.
For more information, visit: https://poetrywales.co.uk/award/
Cogan Biodiversity Picture Book Award 2020 – 2 December
The award is for picture books only (appropriate for ages mainly 3-7 years) but may be fiction or non-fiction. They are looking for books with strong themes of ecological concern for the planet, at a local or global level.To be eligible for the award, books need to have been published between 1st September 2017 and 31st August 2019
For more information, visit: http://www.coganprimary.ik.org/DiversityDelegates.html
Hay Festival Europa28: what does Europe mean to you? – 1 Feb 2020
Hay Festival Europa28 is a global Hay Festival project exploring the future of Europe and celebrating some of the continent's most inspiring new thinkers. 28 women writers from the 28 European countries have been commissioned to share their visions for the future in essays and lectures that we'll be sharing throughout 2020.