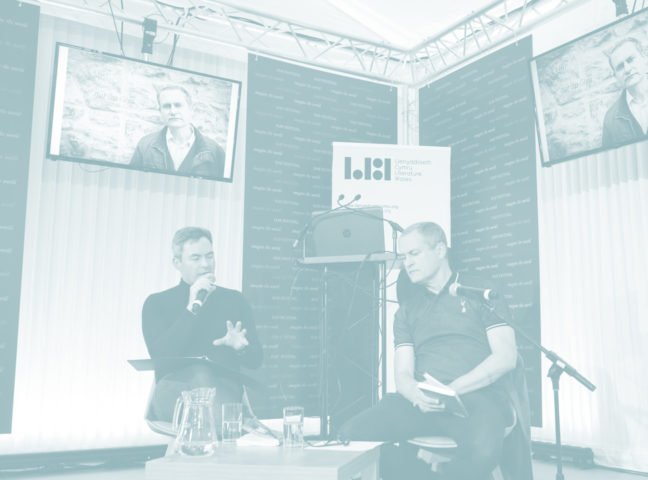 Category / Poetry
New Season of Poetry at Hen and Chicks
Three Poets Launch New Season at Hen & Chicks, Abergavenny
Three poets will launch the 26th year of Poetry Upstairs at the historic Hen & Chicks pub in Flannel Street, Abergavenny on Tuesday 19th March at 8 pm.
The event, supported by Literature Wales, will feature Chris Hall of Abergavenny, award-winning Jonathan Edwards (Cardiff International Poetry and Costa Poetry Award) and Stephen Payne of Penarth.
Chris Hall's publications include Witchcrafts, Bneath Cragshaddo and Balladz f Bedlam.
His poems have appeared in various publications including Tears in the Fence, Scintilla, Quirk, The Lonely Crowd and Richard Parker's cricketing anthology Leg Avant.
A retrospective collection of poems entitled No Fish is planned for publication by The Collective Press in the near future.
Jonathan Edwards won the Terry Hetherington Award in 2010, was awarded a Literature Wales new writer's bursary in 2011 and in 2012 won prizes in the Cardiff International Poetry Competition and the Basil Bunting Award.
His work has appeared in a wide range of magazines including Poetry Review, The North, Poetry Wales and New Welsh Review. His poetry collection My Family and Other Superheroes was published in 2014 and was the winner of that year's Costa Poetry Award.
Stephen Payne lives in Penarth, and is Professor of Human-Centric Systems at the University of Bath.
He was selected by Michael Laskey and Joanna Cutts for the 2010 Smiths Knoll mentorship.
Smiths Knoll was one of the country's leading contemporary poetry magazines and published his first pamphlet The Probabilities of Balance in 2010.
His first full collection, Pattern Beyond Chance, was published by Happenstance Press in 2015 and shortlisted for Wales Book of the Year.
The event starts at 8pm, admission £5 at the door.