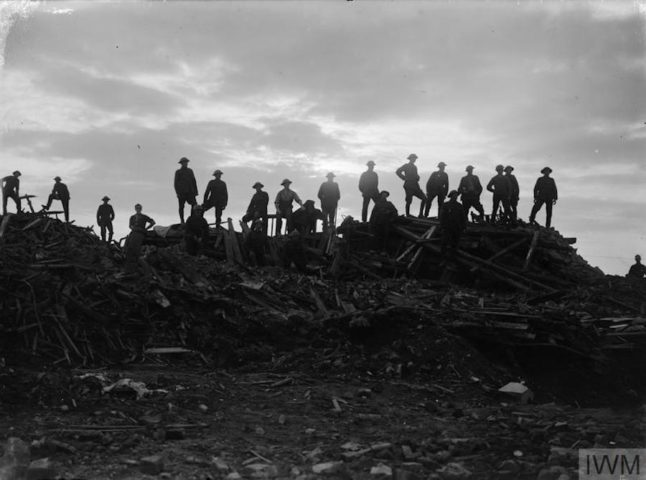 Category / Event
Holy Glimmers of Goodbyes
A Day of Reflection on the Poetry of War and Peace in Wales
As the events marking the centenary of the First World War draw to a close, Literature Wales invites you to a day of reflection and discussion on war and peace; with readings, commissioned lectures, performances and presentations from some of Wales' leading poets and writers.
The event is sponsored by the First Minister of Wales, Mark Drakeford AM and organised by Literature Wales with support from the Welsh Government's Cymru'n Cofio Wales Remembers 1914-1918 First World War Centenary Programme.
Holy Glimmers of Goodbyes will include original new work performed by: National Poet of Wales, Ifor ap Glyn; Gillian Clarke; Alan Llwyd; Eric Ngalle Charles; Nerys Williams; Cywion Cranogwen; pupils from Ysgol Calon Cymru, Builth Wells and Fitzalan High School, Cardiff; Assembly Members and more.
In the evening there will be a special performance of Y Gadair Wag (The Empty Chair), a multi-platform poetry show by National Poet of Wales, Ifor ap Glyn, which revisits the story of Hedd Wyn and examines themes of loss, borders and humanity. [7.00 pm, Urdd Centre, Wales Millennium Centre, Cardiff Bay. Tickets: £8.00. To book contact Literature Wales on: post@literaturewales.org / 029 2047 2266, or to find out more, click here.]
Join us for the day in full, or drop in to enjoy a part of it.
*More information and a full itinerary for this event can be found here.
For more information, contact Literature Wales: 029 2047 2266 / post@literaturewales.org
Picture: © IWM (Q 2711)