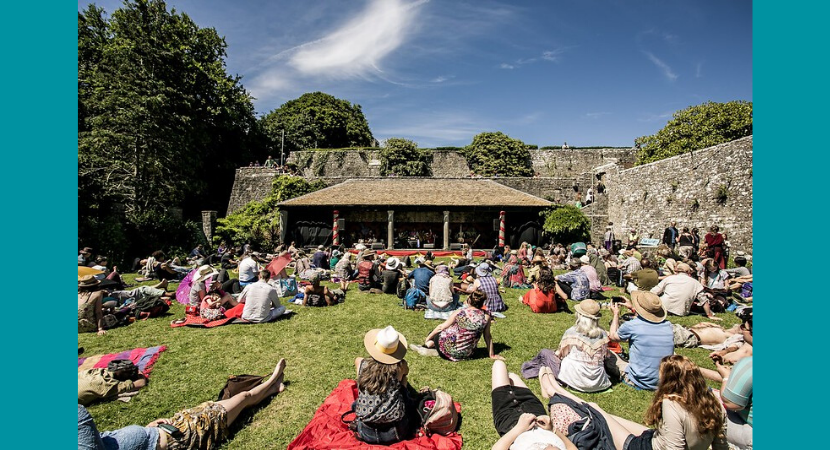 Beyond the Border International Storytelling Festival 2021
Beyond the Border returns in 2020 with a new location and a packed programme curated by artistic director, Naomi Wilds around the theme 'Reimagining our Futures'.
Over the course of the three-day festival at the National Trust and Cadw's Dinefwr, Carmarthenshire, we have curated a programme of international and homegrown talent inspired by the landscape, the history and the future of storytelling and our communities.
We will be celebrating the mix of artists, familiar faces and new voices in storytelling. There will be family stories, live music as well as opportunities to chill out and enjoy nature across the park.  There will be onsite camping as well as access to the beautiful buildings located on the site at Dinefwr.
Confirmed artists so far:
Daniel Morden,
Michael Harvey,
Tim Ralphs,
Phil Okwedy and Mickey Price,
Tamar Eluned Williams,
Mair Tomos Ifans,
Amy Douglas
and also international artists confirmed so far, Mimesis Heidi Dahlsveen (Norway) Abbi Patrix and Linda Edsjô (France).
We're also pleased to welcome Citrus Arts, Cath Little, Marion Leeper and Hand To Mouth Theatre as part of our family programme.
Weekend Tickets, and Weekend and Camping Tickets are now available online –