Poetry of Loss Literary Residency: Brussels #2 – By Nerys Williams
Published Mon 12 Jun 2017
Poetry and Document: Suturing Wales, Ireland and Belgium
How does Poetry document? How does a poem bear witness? These are two of the many questions I have been asking myself during my time at Passa Porta Brussels as part of the Barddoniaeth Colled | Poetry of Loss programme. What does it mean to be a Welsh woman and a non-combatant living in Ireland, writing about two veterans of a European war? And this taking place during multiple projections about a Brexit Britain? How to commemorate ethically and with sincerity the lives and poetry of Welsh poet Ellis Evans (Hedd Wyn) and Irish poet Francis Ledwidge, without glorifying war? Fully knowing that neither anticipated, nor would have welcomed their status as 'war poet'.
Tim Kendall points out some astounding statistics about WW1 poetry. Kendall states that of the 2000 individuals that would have been published during the war years, a quarter were women and one-fifth male soldiers, the majority (of over a half) were male civilians.(1) Such 'civilian poets' as Rudyard Kipling and Thomas Hardy, who initially championed the war under a banner of patriotism, were called 'silver haired swashbucklers' and 'poetical armchair warriors'.(2) The term 'war poet' itself alerts us to the idea of a first hand account of war. It suggests a combatant poetry. War poetry often reads as a short hand for ideas of authenticity of direct experience, the poet as witness and poetry itself as testimony. But WW1 poetry is a complex animal. While the ideas of document are closely linked with trench or soldier poetry, they cannot always be affiliated to ideas of immediacy.
For example, the war poet David Jones did not truly begin his great work In Parenthesis until after the war, and it was only published in 1937. We should be reminded that Wilfred Owen only had four poems published during his lifetime. The idea of document that I am proposing is more than immediate witness, since it adds something to our idea of cultural memory too. But without doubt the documentation that is performed by trench poets is a visceral communication of horror, which create a synthesis of what was smelt, heard, seen, tasted and felt. Such poems were not always valued. As late as 1936 W.B. Yeats, in his editing of The Oxford Book of Modern Verse, omitted poems from the trenches stating caustically in his introduction that 'Passive suffering is not a theme for Poetry'.
I am approaching Ellis Evans and Francis Ledwidge's lives and poetry through considering their shared attributes and differences. I am also trying to enable a conversation between their poems and as a result, between Wales and Ireland. In drafting out my own ten-poem sequence provisionally entitled 'Pontio' (Bridging) I have found that a recurring word haunting the work is 'suture'. The word resonates, not only because of its the desire to join or bring together but its surgical interpretation. The Oxford English Dictionary notes that surgically suture is '[t]he joining of the lips of a wound, or of the ends of a severed nerve or tendon, by stitches; also, an instance of this; a stitch used for this purpose.' The complexity of Ellis and Ledwidge's situations, one as Welsh speaking conscript and the other, an Irish Nationalist opting to fight for Britain at a time when Ireland was seeking independence, prompts relevant questions regarding nationalism, Europeanism, tradition and modernity.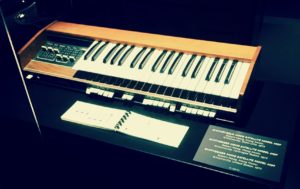 One of the sections I've been writing 'Time Lapse', considers the 'suturing' of Wales and Ireland in Meirionethshire. Following the Easter Rising in 1916, Irish prisoners of war were held at Frongoch Internment Camp. The poem follows Dr. David Peters, who was one of the camp's doctors. Another recent poem 'Player Piano' attempts to negotiate ideas of the modern machine, music and writing. This was prompted by a visit to Brussels Museé de la Musique, another beautiful art–deco building with a view over the city with a fantastic exhibition on the evolution of the keyboard from the harpsichord and MOOG to digital technology. I found myself thinking of the resonance between WWI as a machine war, and American poet William Carlos Williams's proposition that a poem is a 'machine made out of words'. The pianola, with its eerie disembodied music was marketed as a distraction during wartime. In 'Player Piano' I also introduce text from an advert for an Orchestrell Pianola in The Illustrated London News (12 June 1915).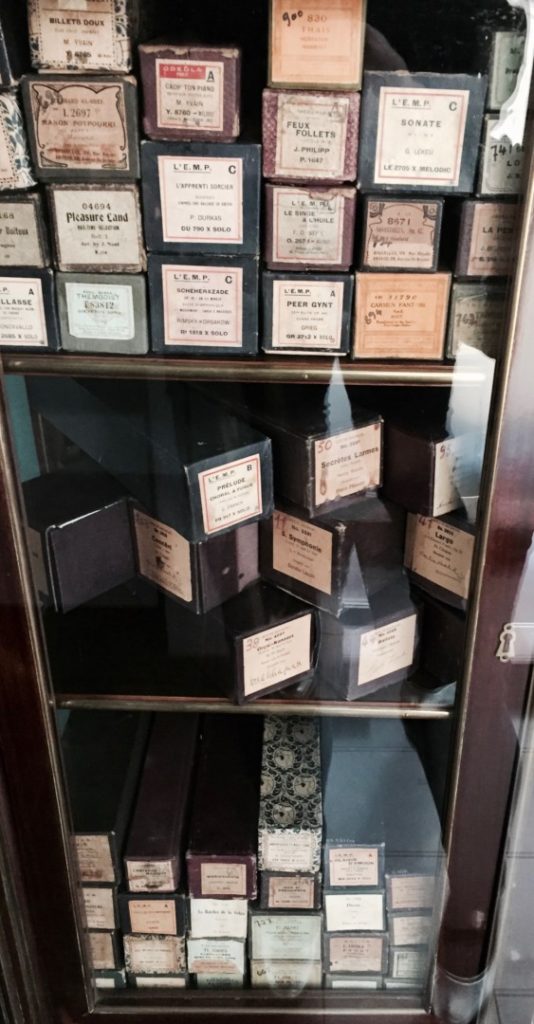 On 22 May there was also a suturing of Ireland and Wales at the Irish Embassy in Brussels, thanks to the support of Ambassador Eamonn Mac Aodha. With Myles Dungan, I presented on Ledwidge and Evans under the title 'Poet(s) of the Black Chair'. It was important to introduce Evans to some who were unfamiliar to his work. With this in mind I had translated some of Evans's most famous poems 'Rhyfel' [War] and 'Marw Oddi Cartref' (Dying Far from Home).
It was a pleasure to see some of the faces from the Embassy afternoon at the commemorative night for Barddoniaeth Colled | Poetry of Loss, on 23 May at Passa Porta. The evening interwove music from Gwyneth Glyn and Twm Morys, readings from the National Poet of Wales Ifor ap Glyn, Flemish poet and critic Geert Buelens and novelist and poet-critic Patrick McGuinness. Thanks to Lleucu Siencyn's stewardship and an engaged audience, the event also offered a thoughtful discussion on the cultural meeting of Belgium, Wales and Ireland.
Reading new poetry to an audience can be nerve wracking. My contribution 'The Calendar is on Fire'– its title taken from a line in Evans's 'Yr Arwr' (The Hero)– attempts to illustrate how poetry acts as a border guard of language. I try to believe that poetry can help monitor the aggressive abuses of language (in the service of mistruths), while helping us celebrate the possibility of 'entering' tomorrow once more.
Our night of commemoration in Brussels was acutely framed by the appalling news of the Manchester attack and the hideous loss of life.
---
(1) Tim Kendall 'Civilian War Poetry Hardy and Kipling' The Cambridge Companion to the Poetry of the First World War ed. Santanu Das (Cambridge: Cambridge Uniersity Press, 2013) pp. 198- 208 (p. 200)
(2) Ibid p. 201.
---
Nerys Williams undertook a three-week literary residency in Brussels, exploring the parallels between Hedd Wyn and Irish poet Francis Ledwidge, who both died in Ypres on 31 July 1917. During her time in Flanders, Nerys visited the area surrounding Artillery Wood, where both poets are buried.
Residency Dates: Monday 8 – Sunday 28 May 2017
The wider Barddoniaeth Colled | Poetry of Loss project includes commemorative events in Flanders and Ireland; a writers' residency exchange between Passa Porta in Brussels and Tŷ Newydd Writing Centre, north Wales; and the production of a new multi-media poetry performance, entitled Y Gadair Wag, to be toured in September 2017. The annual Glyn Jones Lecture was this year be delivered by Ifor ap Glyn at Hay Festival on the subject of Hedd Wyn.
Barddoniaeth Colled | Poetry of Loss is delivered by Literature Wales, funded by the Welsh Government's Cymru'n Cofio Wales Remembers 1914-1918 First World War Centenary Programme, and in partnership with the Government of Flanders and Snowdonia National Park Authority.
Click here to find out more about Barddoniaeth Colled | Poetry of Loss.